Best Android TV Box Games to Play
Playing games is a hobby and passion for many people. They spend their free time playing games on mobile phones, computer systems, and tablets across different platforms. These games include puzzle games, action-packed adventures, role-playing games, multiplayer shooters, battle arenas, and more.
Moreover, some people even look for the best of the best internet services in their respective regions, like the top internet in Hawaii, the best service provider in the US, and many others. This is because they are so addicted that they opt for the best service to get quality gaming with zero lag or delay.
However, gaming on a big screen is a whole different story, and people love it. The increasing trend of having smart TVs in homes has intrigued binge-watchers and gamers. These devices can run many quality games from the Google play store for a fun time. These can be single-player, multiplayer, or party games to enjoy with friends and family. It is like gaming in 3D. So, for game enthusiasts, we have prepared a list of ten must-play games on an android TV stream service. Let's get started.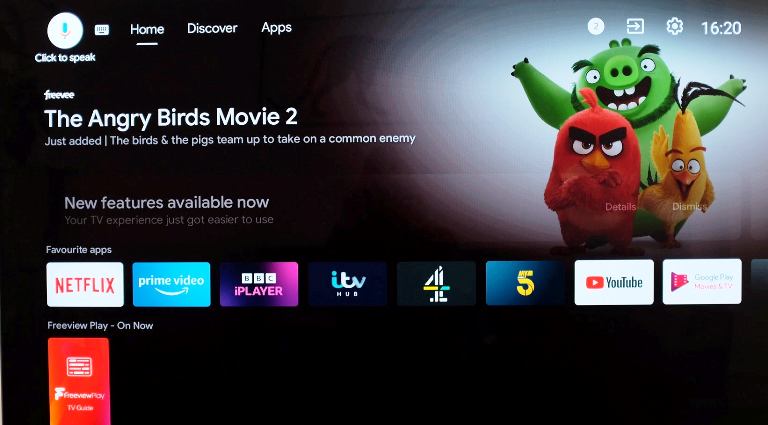 Dead Trigger 2
If you love first-person shooters and zombies, then Dead Trigger 2 should be in your library. It is among the best android games based on a zombie apocalypse. The overall graphics and gameplay are decent, and the open-world environment makes it more interesting. You have to roam around, complete objectives and tasks, and of course, kill zombies along the way.
You will, however, need a gamepad set up before playing the game. Moreover, although the game is free to download and play, there are in-game purchases for features and tools.
Asphalt 8
Next up on the list is the high-speed, high-stakes racing game that holds one of the top positions in the best android games list – Asphalt 8. The whole series is great fun, and the new iteration has more features, better graphics, and amazing gameplay that keep the players hooked up for hours. There are many objectives and races to do, stages to clear, and tons of cars to unlock.
You can also set up a gamepad for this. Moreover, it is a free-to-play game with many in-game purchases (some add its pay-to-win as well, but fun either way).
Into the Dead
One of the best horror games on the android TV market is the Dead. It is a horror game that gives more chills on the big TV and creates a deeper, more intense environment, just like horror games are meant to be played. In gameplay, it is an endless runner game, where you can go left and right to avoid oncoming zombies and obstacles.
As you progress through, the games get tougher, and you need quick reflexes to set new high records. The game is free-to-play with in-app purchases.
Crossy Road
Crossy Road is a great fun-to-play game, both solo and with friends. All you have to do is cross the endless roads and tracks, avoid falling in the water, getting hit by trains and cars, and avoiding obstacles. It is a simple yet highly fun game.
However, the graphics are a bit Minecraft-like but good for those who like such games. It is an addictive arcade game and is free to play.
BombSquad
A fun-to-play, addictive, and entertainment-filled game, BombSquad is one to play. It is a single-player and multiplayer game with different game modes. Moreover, it has various levels; in each, you have to destroy your opponent to win.
However, for multiplayer, you need to connect more controllers to your TV box. BombSquad is free-to-play.
NBA Jam
For basketball lovers, NBA jam is heaven. It is a two-on-two 2D basketball game, where you have to score baskets. You can shove your opponents around and get stats bonuses. It is an online game playable solo or with a friend at a party.
However, NBA jam is not free and costs real-life money to buy.
Leo's Fortune
Leo's fortune is a masterpiece. It is a fun level-based game with great design, easy-to-learn but hard-to-master controls, and overall great graphics that keep players addicted. The game gives you hold off a blue-colored mustached fluff ball that you have to control to clear approximately 24 levels with a few bonus ones.
You can use the gamepad or TV remote to play the game, but it is not free to play, and you have to buy it before you can download and play.
Fast like a Fox
A level-based, fast-faced runner game, Fast like a Fox is a must-have for every simple games lover. The story is that someone has stolen the fox's treasure, and you have to steer the fox as he runs past levels to find and retrieve it. Along the way, the speed of the fox will increase, and you have to avoid obstacles and collect points by jumping.
However, you must collect enough points and diamonds to complete the level; otherwise, do it all over again. It is free-to-play but has in-app purchases.
GTA Liberty City Stories
This one needs no introduction. The GTA series is much loved by many people, and Liberty city stories are no different. It has the same old GTA flair to it. The game's story gives hold of Toni, a man returning to the Liberty story to gain back hold of the Liberty series for the Leone family by fighting through gangs of others.
As much as everyone loves GTA, it is not free-to-play and is more fun with a dedicated controller.
Orbia
Orbia is an exciting, suspense-filled, casual game. You have to control the tiny orb to jump to the next circle without hitting the obstacles or opponents on the way. The game is simple in the early parts but gets more intense afterward.
Moreover, you can unlock more worlds and characters along the way, and it is free to play.
Some Final Thoughts
So, no matter where you reside, if you have an android TV box, these games on our list deserve a try. So, get decent internets, such as Verizon Fios, AT&T internet, or Hawaiian Telcom, and get on board the much-loved games.
These are the ones to play with your friends and family and turn anytime into a good time.