Plan a Dream Vacation to Australia:

Dreaming of an epic adventure in Australia? If you're looking for that perfect escape to explore nature, history, and culture, then this is the guide for you. We'll go through all the steps needed to plan a truly unforgettable journey Down Under – from researching popular destinations and activities to booking flights and accommodations. Whether it's sightseeing along stunning golden beaches or exploring ancient sites, there are plenty of fantastic experiences waiting for you in Australia! With some careful planning, you can put together an amazing trip that will stay with you forever – let's get started!
Destination Selection
Now that you've made up your mind to head to Australia, it's time to pick the cities and sights that are going to make up your itinerary. Australia is brimming with vibrant cities, iconic landmarks, and natural wonders that are not to be missed. Broadbeach is renowned for its sunny beaches and lively nightlife, while Sydney has the stunning Opera House and Harbour Bridge. Nature enthusiasts should head to Uluru – or 'the rock' – an ancient sandstone monolith that is a sacred site of the Aboriginals.
Finding accommodations and transport are also an important part of the planning process. So whether you end up looking for a Broadbeach luxury accommodation or something budget-friendly in Sydney, do your research and check out several options to find the best deal. To get around Australia, you can take cheap flights or long-distance bus rides.
Travel Timing
Australia's diverse climate means there's always a perfect time to visit, no matter the season. However, understanding the country's weather patterns will aid in your travel planning. Australia's seasons are opposite to those in the Northern Hemisphere, with Summer from December to February and Winter from June to August. If you're looking to escape the cold back home, the Australian summer is a fantastic time to enjoy the country's stunning beaches. However, it can get quite hot, especially in the Northern Territory and Western Australia.
If you're an outdoor enthusiast and hiking is on your list, consider visiting during the Spring months of September to November. The weather is generally pleasant, and the springtime bloom adds an extra layer of beauty to your exploration. Lastly, the shoulder seasons – Autumn (March to May) and Spring (September to November) – often provide the most comfortable conditions, with fewer crowds at popular tourist spots. Be sure to check region-specific weather before you finalize your travel dates. In the end, the best time to visit Australia largely depends on your travel preferences and the activities you plan to undertake.
Visa and Documentation
Before setting off on your Australian adventure, it's crucial to get your documentation in order. This includes applying for the right visa and ensuring your passport is up-to-date. For most tourists, the Visitor visa (subclass 600) will be the most appropriate option. This visa allows you to visit Australia for up to three, six, or twelve months, and to engage in tourist activities or visit family and friends. To apply, you'll need to visit the Australian Government's Department of Home Affairs website and complete an online application.
Remember, your passport must be valid for at least six months beyond your planned departure date from Australia. It is also recommended to have at least two blank pages in your passport for visa stamps.
Travel insurance is another important aspect of your documentation. While Australia has an excellent healthcare system, it can be costly for non-residents. So, it's wise to have travel insurance that covers illness or injury, as well as unexpected trip cancellations or lost luggage.
Lastly, if you plan on driving in Australia, an International Driving Permit (IDP) may be required along with your home country's driver's license. Specific regulations may vary by state, so it's advisable to check the rules before you rent a vehicle.
Budgeting Your Journey
The cost of a trip to Australia can vary greatly depending on the length of your stay, accommodation preferences, and activities you plan to undertake. Therefore, creating a budget is one of the most crucial steps in your travel planning.
Start with the major expenses: airfare, accommodation, and transportation within Australia. Airfare can fluctuate depending on the time of year, so it's important to book in advance and look for deals or discounted rates. For accommodations, consider your comfort preferences and location conveniences. Luxury accommodations usually offer amenities such as swimming pools, fitness centers, and on-site restaurants, but this comes with a higher price tag. Alternatively, budget-friendly options like hostels or

budget

hotels can help save money.
Next, focus on daily expenses such as food, sightseeing, and activities. Australia is known for its culinary scene, so allocate enough for dining out. For sightseeing and activities, take note that many Australian landmarks charge entrance fees. You might also want to consider the cost of experiences like wildlife tours, snorkeling excursions, or wine tastings.
Don't forget the unexpected expenses. This includes incidentals such as souvenirs, tips, and perhaps emergency medical costs. It's always wise to have a contingency fund set aside for unforeseen events.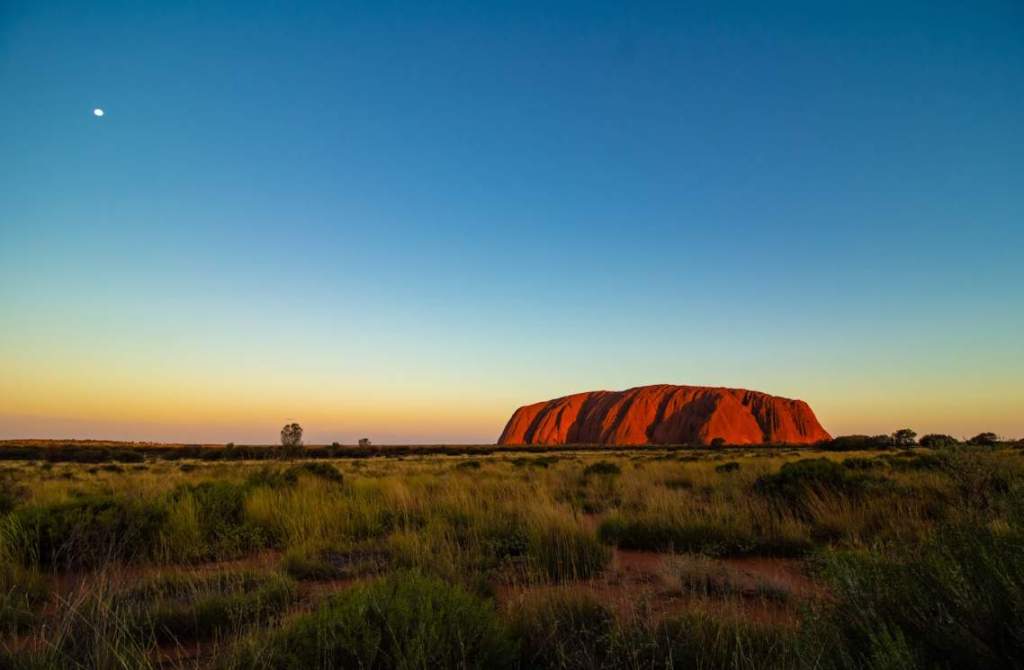 Flight and Transportation
When it comes to international flights, consider using booking engines like Sky-scanner, Kayak, or Google Flights, which allow you to compare prices across various airlines. Remember to clear your browser's cookies or use a private browsing window when searching to ensure you're seeing the most up-to-date prices. Set fare alerts for your travel dates to Australia so you can snag the best deals as soon as they're available.
Once you land in Australia, there are several transportation options to explore the country. Given Australia's vast area, domestic flights are a quick and efficient way to travel between cities and cover large distances. Qantas, Virgin Australia, and Jetstar are the main domestic airlines, offering regular services between Australia's capital cities and regional areas.
Alternatively, Australia has a comprehensive coach, rail, and ferry network. For instance, Greyhound Australia is the country's only long-distance bus operator, and it offers hop-on, hop-off passes for popular routes. The train service is another relaxing way to travel and enjoy Australia's scenic landscapes, with Great Southern Rail providing long-distance services across the country.
If you prefer having your wheels, renting a car or a campervan can give you the freedom to explore at your own pace. A road trip along Australia's beautiful coastal routes or through its rugged outback is an experience not to be missed. Check local rental agencies for the best rates and remember to familiarize yourself with Australian road rules and driving conditions.
In conclusion, planning a dream trip to Australia is an exciting endeavor. With the right research, budgeting, and documentation in place, you're sure to have a magical journey Down Under. So start planning today – you won't regret it!