9 Tips to Not Get Disappointed in Your Choice of College
The first and most important step every student needs to make after graduating is choosing what and where to study. It might be frustrating even for those who want to return to college. And because this decision is essential, most students might feel confused, stressed out, and lost because they are unsure of what to choose. A lot goes into college selection. Imagine how many factors must be considered, starting from academic programs and staff, accreditation to campus culture, etc.
If you don't want to regret your choice and drop out of college because you can't handle studying there anymore, you need to determine the right fit. By the way, if you ever struggle with assignments like writing essays and think, "I wish I had someone to
write my essay for me
," you should take advantage of plenty of services designed to assist you. If you feel unsure about the school decision, keep the following tips in mind to choose the right option.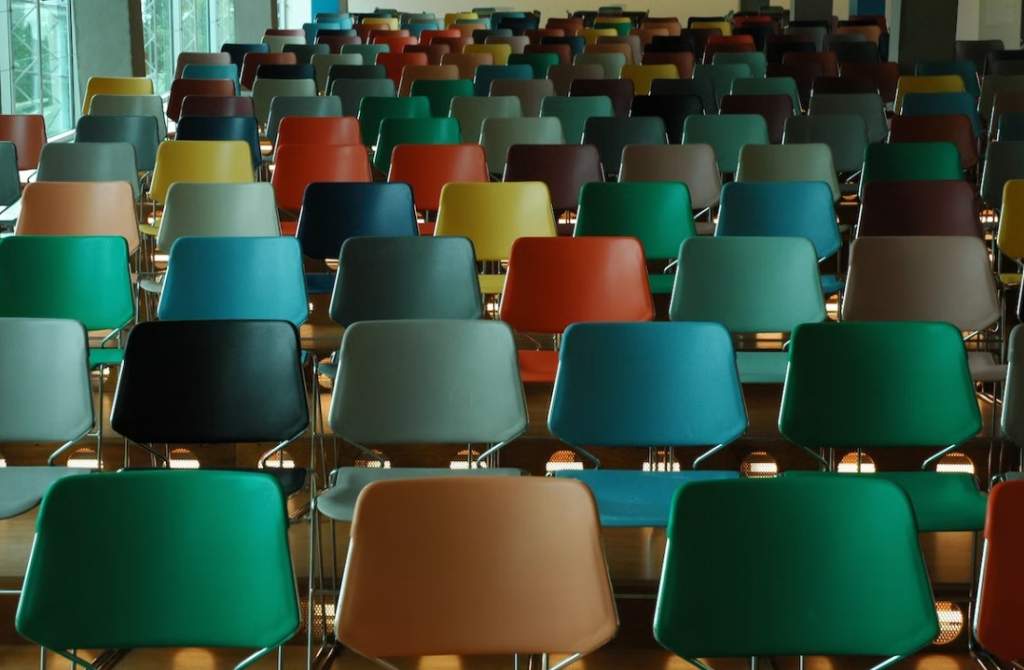 Online or On-Campus?
There is a wide range of benefits to studying online. For those who have trouble waking up early or who live far away from the educational institution, it's a big plus. However, for busy nontraditional students, such as full-time workers and military personnel, online education is essential for making a jam-packed schedule work.
But despite all the advantages of online college, many people still prefer traditional on-campus education as it has its own benefits, too. For example, the enhanced networking opportunities and the camaraderie of attending classes with a group of like-minded students can make one more productive and motivated.
When selecting a college, you must determine which approach meets your preferences and interests the most. The best solution is an educational institution that provides students with both online and in-person education. It is also called a hybrid program. 
Search and Compare Colleges
Searching for the right school is quite an overwhelming process. We advise you to take this process slowly to avoid getting overwhelmed by colleges sending you recruitment letters. Make the final decision only after thoroughly reviewing all relevant options.
Besides all the
pros and cons
, you must keep in mind the location and degree options that vary considerably. For example, students who want to stay close to home or don't want to live in a dorm should consider the colleges nearby. As for degree options, you need to consider that certain institutions specialize in particular disciplines.
We recommend you devote time to studying the peculiarities of each school and organize a list of realistic candidates. You should also create a pros and cons list to determine which option will meet your expectations about your future school.
We want to draw your attention to the list of best colleges you can apply to, according to Forbes:
Massachusetts Institute of Technology

Stanford University

University of California, Berkeley

Princeton University

Columbia University

Yale University
Review Schools' Accreditation
The key factor to pay attention to is the school's accreditation. When searching for the best school, many students often forget about it. Unfortunately, this is the first huge oversight they can make. Imagine how devastating it is to find out that you have wasted years on the
wrong course
in a lackluster and insufficient college. To prevent this, we highly recommend contacting the accreditation organizations. Thus, you will determine if the college you choose meets key standards.   
Compare Cost
One of the driving factors in choosing a college is the cost. Unfortunately, education is not cheap. Many students are compelled to give up on their dream of studying because they can't afford it. This is an obstacle for aspiring students who have to balance future spending against the cost of education. 
Even though students can apply for loans and other kinds of financial aid, the price of a school is still one factor that must be taken into account. 
Make sure you have compared the upfront cost of each potential college or uni with and without securing grants or scholarships available for students.  
Explore the Campus and Dorm
When applying to college, you should consider that dorm will be where you will live until you graduate. That's why it's essential to check the conditions you will live in and study. Then, of course, you can visit a school's website and look through the charming pictures of the campus. However, images can be deceiving. 
The school's main aim is to get as many students as possible. Thus, the staff publishes the most attractive photos of the campus to draw students' attention and promote the college. Hence, it's better to arrange a visit to see the campus and dorm conditions before choosing any school. This way, you will avoid being disappointed and underwhelmed by your choice.
Check Available Majors
Not every educational institution offers the same degree programs perfectly tailored to your future career and profession. So another step when searching for the right candidate is exploring the list of available majors. If you have a specific field you are interested in pursuing, you must find a college that offers a relevant program. So in case you are
fascinated with histor
y

– choose a college that specializes in this subject. This process will not take long and is mercifully simple.
Compare Financial Aid Offerings
Fortunately, low-income students are provided with different kinds of financial aid. However, some colleges have more scholarships and grants than others. If you qualify for financial aid, it is essential to find out which aid each college offers and which is available for you at your potential school. 
Talk to the Former Admissions Officers, Current Students, and Alumni
It is always worth asking the admission officer for expert support if you want to find a good college. Some students are too timid or scared to ask questions, not to look silly, but "the only dumb question is the one never asked." 
If you want to know some extra information about the school or you have any further questions, don't be ashamed to dig in deep. 
Turn to admission officers or reach out to current students and alums. Some people will be thrilled to offer their insight and give you a more well-rounded view of the school in question. But remember that everyone has a different point of view and people's experiences are subjective.
Extracurricular Activity Options
The studentship is the brightest and most exciting period of youth. College is not only about obtaining knowledge, doing homework, and attending classes. It's also about a fulfilling life away from all the lectures and coursework. Having parties, attending clubs, and participating in intramural sports events or any other school's extracurricular activities is a must. 
Besides, if you devote all your time to education, it can lead to academic burnout. In turn, burnout will negatively impact your academic performance, productivity, and mental and physical health.
Summing Up
Even though school selection is an overwhelming and stressful process, you need to focus on the exciting events that are waiting for you in the future. Eventually, you are bound to find the right candidate. If you can't find any with the help of research, there is no discounting the value of intuition. Listen to your heart, and you will definitely choose the right one.