There's a charming sense of spirituality that sets in the charming woods of Pokaini Forest, Latvia. The Pokaini forest is famous for its large trekking paths. The mysterious clusters of Stones of Pokaini Forest freckle grabbed attention for ages enticed the rocks and their alleged powers of a Latvian forest. The visitors need to set aside at least four to five hours, in order to explore the whole forest. The strange heaps of round, moss-covered stones that lay in random piles across the forest are the distinctive magnetism of Pokaini Forest.
The strange shape of the Stones of Pokaini Forest caused more than a few speculations, however, there is no confirmed explanation. Some legend says that the Pokaini Forest is enveloped with sturdy mystic energy and is recognized to be a power spot for good vibrations, between many psychic healers. The Pokaini forest may have been an area for traditional Pagan rituals, which is why it channels a lot of healing vibes. Some legends believe the Pokaini forest is the center of ghosts, magic, monsters, or the underworld. The forest was inhabited by diverse mythical beings endowed with superhuman powers and characters.
Some even bring offerings to the stones in exchange for healing. Hence, the forest may also be haunted and magnetize thrill-seekers and fans of spirituality even a gateway to a parallel world. There are some superstitions that prevail among locals, and they warn that you should never take home, a stone from the Pokaini Forest. A different type of rumors spread that people have died or suffered soon after visiting the Pokaini forest and bringing the stones from woods is dangerous. However, these stone heaps are unexplained.
Moreover, either way, the Pokaini forest serves as a fresh and sole retreat back into nature and a lot of haves ventured on hiking trails to just bask in nature. You can refer to a map available from the visitor center to properly plan out your trail, there are also educational guided tours available and other immensities available for your convenience. There is no transportation facility available there; hence you need to take your own car for a visit. Take the Map from the visitors center, drive into the forest, can stay in the parking areas, and hike along the footpaths.
Many legends believe that the power of stones is a healing center of the old pagan sanctuary. It boosts the human's energy and uplifting mind power. So, above all, many people ignore all superstitions and bring stones to increase their spiritual energy and mind power. However, the stiff challenges you face are personal, romantic, professional, or spiritual, a psychic reading can be a source of enlightenment at thehindus.com's that helps a useful guide to you a happier, and more fulfilling life.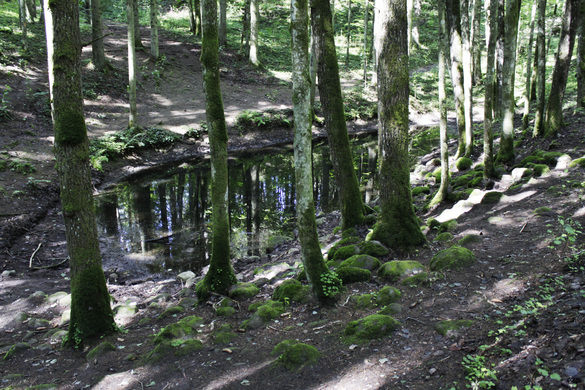 Product You May Interest