7 Locations on the West Coast for a Perfect Summer Break
San Francisco, Los Angeles, Las Vegas – we all know these places quite well, and they are all located on the beautiful West Coast of the United States. They have everything for a flawless holiday: sandy beaches, cycling parks, as well as restaurants for every taste. In the West, you can find both noisy party places and quiet areas for solitude lovers.
So, we've collected locations that could be your next destination. And once you free your busy schedule (most students do it by outsourcing their tasks to academic essay writer at EssayPro), get ready to buy your tickets and build a route. Excellent preparation is a must for an amazing trip, right? So, without further ado, let's get started!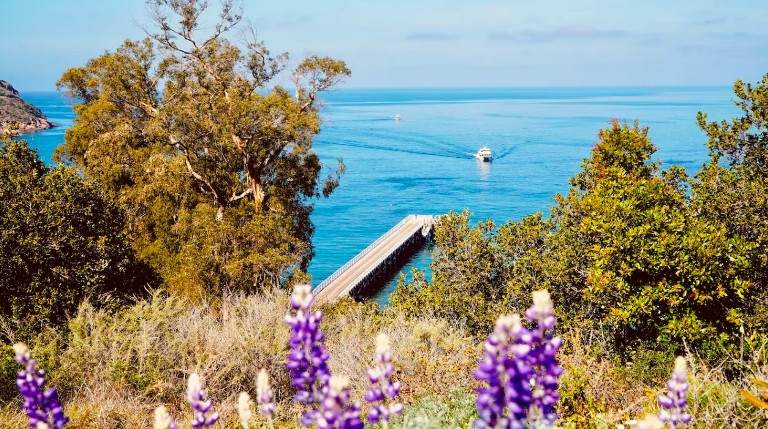 Ruby Beach, Washington
This beach is situated in the coastal part of the National Olympic Park. The name comes from the pink or ruby color of the sand, which covers the entire coast. This place totally differs from everything you're used to!
First, there are a lot of wooden snags thrown ashore at high tide. Second, there are also stacks rising above the water. All this gives the beach magnificent vibes. We must admit that it is not an option for sunbathing, swimming, or surfing, but you will fall in love with the local landscapes. Mountains with glaciers, forests, and coastal shores with small caves – all this can quickly win over you.
Here, tourists wander among the trees or just take pictures in front of rocky stacks. Be sure to stay at Ruby Beach until sunset, when the sand turns into a beautiful pink hue thanks to the warm rays of the sun.
Long Beach, Washington
Long Beach is amazing for both a relaxing getaway (thanks to its small-town atmosphere) and a dynamic trip (it is not too far from Seattle or Portland). Sports enthusiasts will appreciate kayaking, horseback riding, and bird watching that are available here.
In addition, you need to visit Cape Disappointment and the North Head Lighthouses overlooking the Pacific Ocean. The city also hosts an annual international kite festival and a sand sculpture competition. Therefore, you'll certainly find what to see and do at Long Beach.
Astoria, Oregon
This coastal city is located at the mouth of the Columbia River. Astoria has preserved historic architecture with magnificent buildings from the Victorian era. The calm atmosphere of the town will definitely suit those who
combine travel and work. A

s for sightseeing, devote time to visiting:
Astoria Column. The viewing platform is the highest point of the city, overlooking the river, the Pacific Ocean, the city, and its surroundings too;

Fort Stevens. In 1906, a shipwreck took place near the fort, and here, tourists can see what's left of the "Peter Ireland" ship. Local activities include fishing and swimming in Coffenbury Lake;

Astoria Riverfront Trolleybus. The tram is an exact copy of those which ran in the city from 1888 to 1924.
Redwood National Park
Once you are in California, make a stop a little over five miles south of Crescent City. Here, you can take a look at the unforgettable redwood that is the tallest and one of the oldest on Earth! In addition to redwood and mahogany forests, there are meadow prairies and a pristine coastline.
Plus, this place is a must if you are a Star Wars fan. Here it is, covered with sequoias, the planet Endor. It was here that a significant part of the final episode's filming took place. Interestingly, these trees are more than three thousand years old. Thus, Redwood National Park is a great option to become one with nature and recharge with its majestic energy.
Mendocino County, California
Situated about 3 hours north of San Francisco, Mendocino is one of northern California's most delightful coastal cities. Indeed, this place is a historic landmark founded in the 1850s. In Mendocino, you should visit appealing Victorian buildings, as well as salt cellar cottages, art galleries, and antique shops. So, better take these places into account when planning your itinerary. After a busy day, come to one of the coffee shops to read about whatever interests you: whether it's Impressionist painting,
studying in Slovakia,

or basic concepts of astrology.
Santa Cruz, California
Santa Cruz is considered one of the best beach resorts on the US West Coast. Located south of San Francisco, this fairy tale beach town will be your shelter from the bustle of the metropolis. Whether you are looking for adventure, peace, or fantastic scenery, you will find it all here.
The Santa Cruz Beach Boardwalk is the most well-known attraction in the city, offering rides for everyone. First, there is one of the oldest roller coasters in the country that has been running for over 90 years. Second, there is an old-fashioned 1911 carousel and Sky Glider that opens breathtaking panoramic views of the park, the beach, and the endless Pacific Ocean. Third, you can have fun at free live concerts on Friday nights. Sounds like perfect entertainment, right?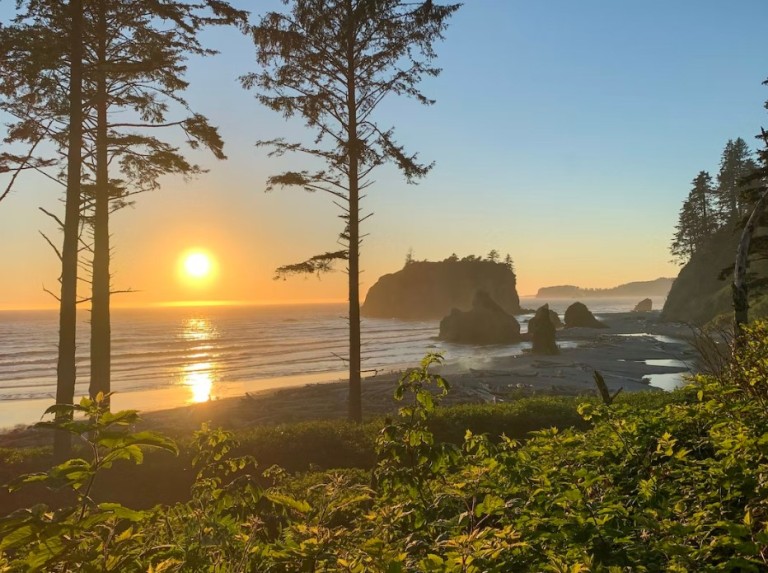 Pfeiffer Beach, California
On the Big Sur coast in central California, there is a remarkable beach where Mother Nature has colored the sand in astonishing purple shades. What does that mean? The rocks that surround the beach are rich in spessartine, one of the pomegranate varieties. Rains and waves wash away the colored mineral, which then mixes with sand and forms a lilac, burgundy, and purple hue. No wonder locals call this place Rainbow Beach.
And here's the next thing you should be aware of. The beach is not that easy to find: it is hidden behind a chain of steep rocks. Once you find it, you'll quickly understand why this place is worth it! Millions of spessartine crystals literally play in the sun while ocean waves crash against the rocks. Experienced tourists usually come here in the afternoon. The purple sand looks unbelievably beautiful at sunset, so better not to forget your camera.
Note that the northern part of the beach is often hard to reach during high tide. Keep this in mind to avoid being the tide's prisoner. In addition, the coastline is often shrouded in fog, so take warm clothes with you.
To Wrap It Up
From the lush rainforests of Washington to the sun-kissed whale watching san diego: be prepared to see unique nature when you hit the West Coast road trip. Many start this adventure in Seattle, which also offers incredible scenery and plenty of adventures. From there, head west on Highway 101 as it passes through the breathtaking Olympic National Park, where you will make your first stop. It's hard to predict what amazing experiences the road will bring, but one thing we know for sure. A thirst for travel will live in your heart forever.
From Rome or Kyiv to deserte

d lands of South America, who knows where the road will bring you next?