There is a small, unremarkable Shinto shrine below Monet's pond in Gifu Prefecture's Seki City woods that stands at the foot of a hill overlooking a rectangular pond and the valley below. One wooden building makes up Nemichi Shrine, which is pretty unremarkable. But there is something spectacular about the pond. Even though you can still see a look-alike of the pond all around the world, did you know it has become a symbol of tranquility? There's a nearly identical version of Impressionism in Japan, which is no surprise given Japanese culture's influence on Impressionism.
A few years ago, when pictures of Monet's pond surfaced online, people commented on how similar it looked to the pond in Monet's Water Lily paintings. Since then, the area has been known as Monet's Pond, and tourists flock there to admire its beauty. Due to its striking resemblance to a series of paintings made by Claude Monet, the pond has become a popular tourist attraction. In the beginning, Monet's pond was used as a reservoir for the rice fields surrounding it. During the 1990s, the nearby Itadori Flower Park owner cleared the pond and planted water lilies, while local people introduced fish.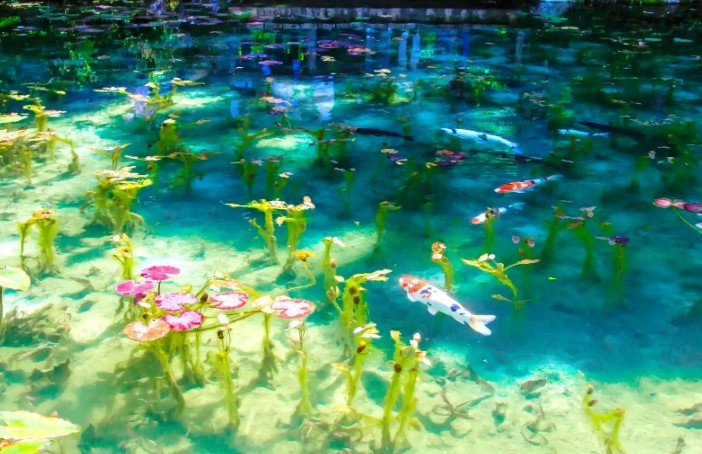 Despite its nutrient-free spring water, the pond's water is noted for its crystal-clear clarity. In Mt. Koga, the source of the spring, microbes cannot form due to the lack of nutrients in the volcanic rock, rhyolite. The transparency of the water adds to its beauty, as it appears to change color with slight changes in lighting.
There is no way to get to Nemichi Shrine without a car since it is almost in the middle of nowhere. This might explain the pond's obscurity for so long. Today, a crowd of people always gathers near the site to take pictures with smartphones and digital cameras. There's an interesting fact about this pond: it wasn't designed to be beautiful. One enterprising local transformed it from an irrigation reservoir into a community center. It had become overrun with vegetation over the years as a result of neglect.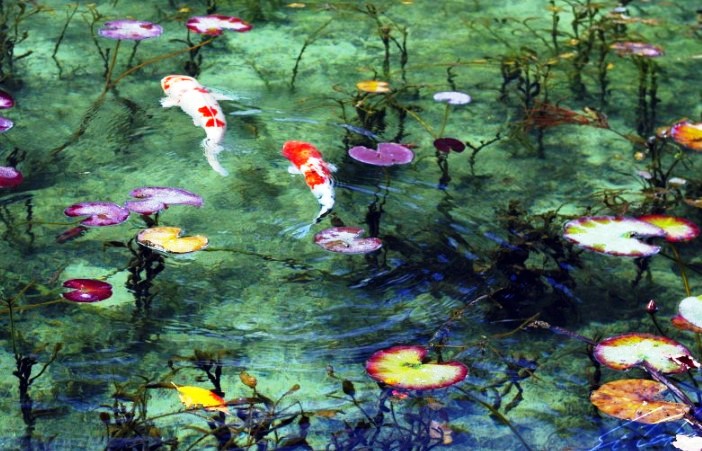 During the 1990s, the owner of the next-door Itadori Flower Park decided to do something about the overgrowth and started cleaning it up. He was eventually assisted by the local council and water lilies were planted. As well, the carp were donated by owners who no longer could care for them, so they also come from the community.
In Giverny, in northern France, Monet had a pond in his gardens that inspired him to paint lily ponds when he was at the age of 60. With growing age, lilies from South America and Egypt, as well as white water lilies native to France, turned pink, creating a range of colors. Over the course of his last 26 years, Monet painted approximately 250 lily ponds in oil.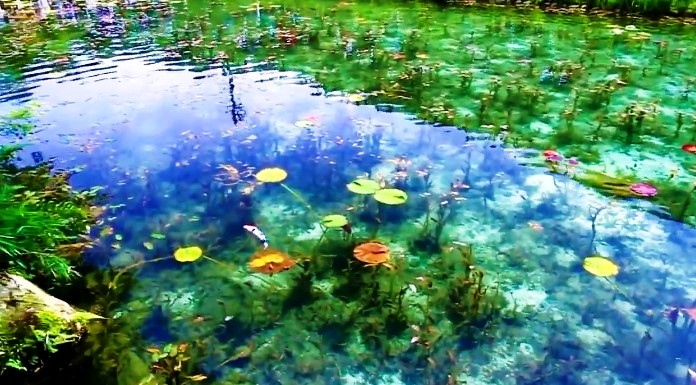 Among Monet's best-known works, these are among his most famous. Like Giverny, there is even a small bridge. Lilies bloom in the early summer and maple leaves change colors in the late fall, making the pond particularly picturesque at those times. Among the photographers waiting for their turn to take pictures from the viewing platform, the pond is now a destination in Gifu. There is no doubt that Monet is smiling somewhere.