Choosing the right home security company is not an easy task. There are many factors to consider when choosing a company, including how much they charge for installation, whether they offer monitoring, and more. And then there's the question of what kind of equipment they use. Do you want a basic system that just monitors your doors and windows? Or do you need something more sophisticated to offer protection from intruders? In this blog post, we will help you find the best home security company for your needs by exploring all of these questions in detail.
Upfront and repeating costs
The first thing that you need to consider is how much it will cost to go with a company. Some home security companies are more expensive than others, but they also offer an array of additional features. Some companies also have a basic package that they offer, but if you want additional features, the price will go up. Before choosing one company over another, it's important to weigh all of your options and find out how much it would cost for installation as well as ongoing monitoring fees.
If you are on a budget or just don't need an extensive system, then you might want to look into companies that offer a basic package. You don't have to pay for any of the extras if you're not interested in them. You can do this by choosing a DIY system like Nest or Ring that has lower monthly costs (or none altogether) and does not require professional installation.
Weather conditions
The area where you live is also very important to consider when choosing the right home security company for your needs. For example, if there are hurricanes or tornadoes in your region, then it might be necessary to have a system that alerts you of severe weather so that you can take cover before damage occurs. If an earthquake happens, you will be able to tell by the motion sensors if this is a slight tremor or something more dangerous.
Customer service
Another factor to consider is customer service. Even if you're not interested in a company that offers to monitor, it's still important that they have good customer service so that you don't feel like their products are too complicated to use. If you decide that you want home security monitoring, then customer service is especially important because it's helpful if the company will call your local authorities in an emergency, so they know what's going on at your address.
Equipment
You need to consider the type of equipment used by different companies. If you are interested in smart home automation features that you can control remotely, then companies like Vivint that offer these features at high quality are better for you. If these types of features aren't necessary for you, then you might want to consider a company like Simplisafe that has sensors and alarms but does not offer remote control functions.
Professional monitoring
If you're interested in having professional monitoring at your home, then it's important to remember that it comes at an extra cost. To save money, you can choose a company that does not offer monitoring at all or a DIY system. However, it's important to consider that those without professional monitoring may miss an emergency if they are away from their phone or unable to react.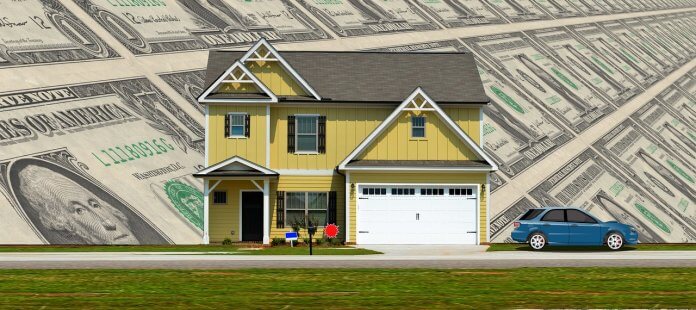 Do-It-Yourself systems
Another factor to consider when choosing the right home security company for your needs is whether or not you're interested in a DIY system. These types of systems are typically less expensive because they don't incur setup and installation fees. However, it may be difficult for some people to set them up and others may not care for all the home and mobile device integrations.
When looking for a home security company, there are many factors to consider. You should be aware of upfront and recurring costs, weather conditions in the area you live, customer service quality, equipment used by different companies, professional monitoring availability (if interested), and do-it-yourself systems available for purchase if desired. This blog post has discussed these considerations more thoroughly so that you can find the best option that suits your needs perfectly.