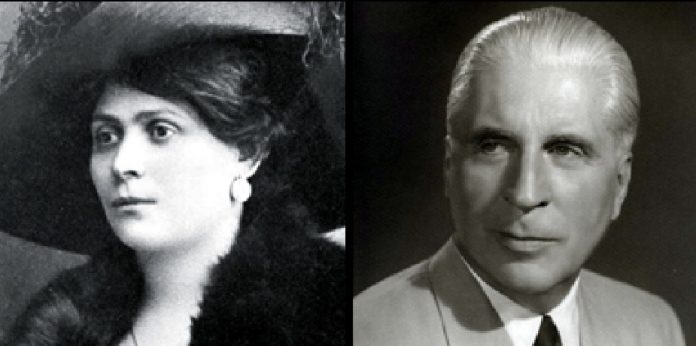 The head of the culinary empire comprising Buitoni pasta products and Perugina chocolates and confections is Giovanni Buitoni. He was the great-grandson of Giulia Buitoni, who started a small macaroni business in San Sepolcro, Italy, in 1827. Although the company expanded steadily over the years under the direction of each generation of Buitonis,
Giovanni Buitoni is credited with building it into an international complex with pasta plants in Rome, San Sepolcro, Paris, and South Hackensack, New Jersey. A candy installation and a lithography plant in Perugia, Italy Several American subsidiary corporations and many retail stores
Connected with the business for fifty-three years, he is chairman of the board of directors of the International Buitoni Perugina Organization in Rome. For years, he has devoted much attention to his avocational interest in opera. He has studied operatic roles and sung as an amateur basso prolundo in Carnegie Hall.
He was born on November 6, 1891, in Perugia, Italy, to Francesco and Maria Egiziaca (Marchettoni) Buitoni. Giovanni Buitoni represents the fourth generation of his line to have a hand in developing the family business. His great-grandmother, Giulia Buitoni, had established it in 1827 in San Sepolcro to provide a livelihood for herself and her sons in the face of her husband's illness.
She pawned her wedding jewels and started to produce macaroni with a few simple implements. Her son, Giovanni (1822–1901), expanded the business and concocted Pastina Glutinata, which eventually became a very popular food. His sons, Antonio and Francesco, opened new macaroni plants in Citta di Castello and Perugia, and Francesco formed S.p.a.
Perugina Cioccolato & Confetture is a chocolate and confection manufacturing company in Perugia. The Giovanni Buitoni brothers, Marco, Bruno, Luigi, and Giuseppe, head the San Sepolcro, Perugina, Rome, and Paris operations, respectively. Giovanni received excellent marks at the secondary school he attended in Perugia.
His extracurricular activities included fencing, swimming, horseback riding, and presiding over the Dante Alighieri Society. After his graduation in 1909, his father took him on a trip to Germany, where Giovanni studied the German language and observed industrial operations. While in Germany, he received news of the impending failure of the Perugina chocolate company.
Giovanni Buitoni, 18 years old at the time, asked his father for permission to become its general manager and try to build it up again. The permission was granted, and with the help of the candy-manufacturing Spagnoli family, Giovanni Buitoni enlarged the staff of fifteen workers in a basement to hundreds of workers in a large factory.
---
---
Meanwhile, he attended the University of Perugia, which granted him a Doctor of Laws degree. He continued as general manager of Perugina until 1938 and was its president from 1938 to 1959. From 1927 to 1959, he was also president of the pasta concern in San Sepolcro.
Under his guidance, additional Buitoni pasta factories were established in Rome and Paris, as well as Stabilimento Polografico Buitoni, a lithography plant in Perugia. Perugina chocolate retail stores, the first in Italy, were set up in major Italian cities. Buitoni was president of the Rome and Paris pasta factories and of the lithography plant from 1938 to 1959.
Giovanni Buitoni became intrigued with advertising before other Italian businessmen had given it much thought. In the early 1930's, he hatched an advertising stunt, the first of its kind in Italy, which caught the public's imagination and continues to be popular to this day.
The contest of the figurines, as it was called, required consumers to collect colorfully numbered picture cards, one of which was found in each package of Buitoni and Perugina products. Those who held the most cards and those who amassed a complete set of figurines in numerical order won autos, motorcycles, phonographs, refrigerators, stoves, sewing machines, and other prizes that were desirable, particularly during the Depression.
Some figurines were rarer than others, and wide bartering ensued; eventually, figurines were quoted like stocks and bonds on the business pages of newspapers. In 1939, Buitoni and his wife attended the thirtieth-anniversary celebration of the Hershey Chocolate Company in Pennsylvania as representatives of the Italian candy industry.
While in the United States, they opened a Buitoni restaurant in the Italian building at the New York World's Fair and a Perugina store on Fifth Avenue. They had already given some thought to staying in America when the entry of Italy into World War II cut them off from their native country without funds or merchandise to start afresh.
---
---
Mrs. Buitoni pawned her jewels as Giulia Buitoni had once done, and she and her husband established a modest branch of the Buitoni business in Jersey City, New Jersey, followed by two popular Buitoni restaurants on Broadway. Customers, entering the restaurant through a turnstile, got all the spaghetti they could eat for 25 cents from a conveyor belt counter that rolled out straight from the kitchen.
The business prospered over the years, and in 1952, a modern $2,000,000 plant was built in South Hackensack, New Jersey. A plaque in its entrance hall reads: "In fond memory of my beloved and unforgettable parents who taught me the religion of God and the religion of work, I dedicate this Buitoni enterprise to the New World. Giovanni Buitoni."
The South Hackensack installation manufactures the exclusive Buitoni line of enriched 20% protein spaghetti and macaroni whose starch content has been reduced; sauces, ravioli, spaghetti and meatballs, and other Italian specialties; and frozen macaroni products and grated cheeses. In 1956, Buitoni introduced frozen Italian foods to the Italian market.
It may seem like taking coals to Newcastle," he said, "but the modern housewife in Italy is as ready to find shortcuts to food preparation as her American counterpart." Another innovation was the establishment of a dish-a-minute restaurant on Broadway near Times Square in 1962.
Cooked frozen Italian delicacies like ravioli, eggplant parmigiana, and bavette with lobster and shrimp are sent directly from the South Hackensack plant to the restaurant. Special-ray ovens then defrost them in about one minute. The San Sepolcro factory produces macaroni, dietetic foods, biscuits, and baby foods.
While the Rome plant makes macaroni products in bulk and the Paris plant supplies the French market, Perugina chocolates and confections are sold in many countries, including Italy, where there are some sixty Perugina retail stores. The lithography plant in Perugia prints all literature and packaging material for the Perugina-Buitoni complex.
In 1953, Buitoni founded the International Buitoni Perugina Organization to coordinate all operations. He was the chairman of its board of directors and the board chairman of the Rome, San Sepolcro, and Paris plants, the printing and Perugina factories, and Buitoni Foods New England, Inc. (Boston).
As president and chairman of the board of directors, he heads Buitoni Foods Corporation in South Hackensack, Buitoni Delaware Valley, Inc. (Gloucester, New Jersey), Buitoni Foods West Coast, Inc. (Los Angeles), Buitoni Foods Northwest, Inc. (Oakland, California), Buitoni Foods of Florida, Inc. (Miami), Perugina Chocolates and Confections, Inc. (Mahwah, New Jersey), and Buitoni Perugina, Inc., (New York).
A man with a flair for administration, Buitoni served as mayor of Perugia from 1930 to 1935 He is remembered for his insistence on using cement pipes in aqueducts where iron pipes, subject to rapid disintegration, had been used before. This reform is now required as standard practice by Italian law. Endowed with a fine basso voice, he has for years been interested in music, and in 1948 he began to study singing.
---
---
In November 1961, he realized a dream of long standing when he hired Carnegie Hall and the services of Anselmo Colzani and Licia Albanese for an evening.
With them, he sang arias from Rigoletto, Ernani, and Don Giovanni. "As Don Juan," a New York Times (November 28, 1961) critic commented, "Mr. Buitoni made up for the lack of power in his singing with the ardor necessary in the role."
In Life magazine (December 8, 1961), the reporter wrote, "As a tribute to Verdi, pasta, and Walter Mittyism, it couldn't have been better." Buitoni speaks English, French, and German fluently and has a sound knowledge of classical Greek and Latin. He has often contributed to charitable organizations and has been awarded the Italian Star of Solidarity for his efforts in promoting understanding between the United States and Italy.
Moreover, it also holds the Unico national award and the Columbia University Casa Italiana Award. He belongs to the New York Athletic Club and Tiro a Segno and is a Cavaliere of Sts. Maurizio and Lazzaro and a Cavaliere del Lavoro. Giovanni Buitoni married Letizia Cairone, an opera singer, on October 22, 1936. A distinguished-looking man with white hair and blue eyes, he stands six feet, one inch tall and weighs 180 pounds.
Besides singing, his hobbies are playing the organ, swimming, and horseback riding. In I960, he bought twenty-nine acres of land in Paramus, New Jersey, that, together with previously acquired land, gave him a forty-acre area in which to indulge in horseback riding. In 1966, he retired from the operational management of the Buitoni Group.
As they were not blessed with children, his nephew, Marco Buitoni, succeeded him as president and chief operating officer. In January 1979, Giovanni Buitoni died in Rome. The business couldn't be handled by him; he eventually sold it to Nestle in 1985.
References N Y Times III p3 N 4 '51 Who's Who in Commerce and Industry (1961) Who's Who in Italy (1958)