Hypersaline, meromictic Hot Lake is located near Oroville, Washington in northern Okanogan County. Located in a small, glacially-carved basin surrounded by mafic, magnesian rocks, dolomite, and slate rock containing pyrite and pyrrhotite deposits. A relatively fresh mixolimnium is located atop a more saline monimolimnium in Hot Lake.
Magnesium and sulfate are the major ions in Hot Lake, which is unusual among hypersaline lakes. In World War I, when epsomite imports from Germany were halted, the Stewart-Calvert Company mined Hot Lake for epsomite due to its mineralogy. There are several kinds of flora growing within the lake, such as Ruppia maritima and Chara, as well as brine shrimp, such as Artemia salina and Branchinecta campestris.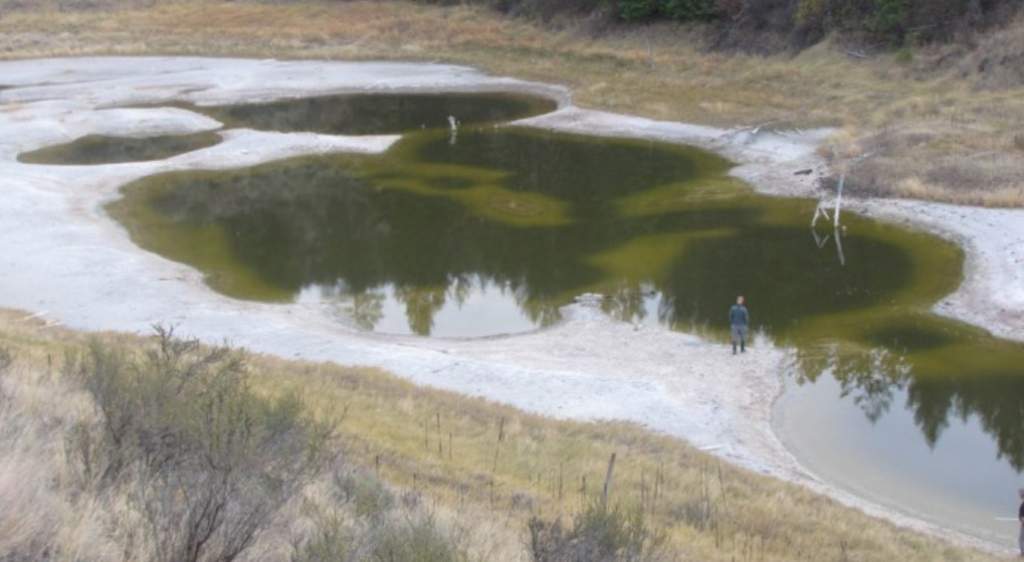 Also within the lake is a cyanobacterial-dominated benthic phototrophic mat. Structured microbial mats provide an opportunity to analyze the physical and temporal dynamics that feedback into community function as they develop and organizations throughout the season.
Because of peak light absorption and insulation by the overlying water column, the lake has an inverse thermal gradient, sometimes exceeding 50°C at maximum. The monimolimnion also retains heat, making solar-heated waters at Solar Lake some of the hottest on Earth. Benthic cyanobacterial mats that demonstrate seasonal cycling are also found in that location.
The limnology and geology of Hot Lake, as well as the flora that inhabit it, are unique. The microbes of its marginal soils have also been studied in recent years. Hot Lake benthic microbial mat has only been mentioned in a recent study. Although cyanobacteria were identified in the mat, non-cyanobacterial microbial populations were not described.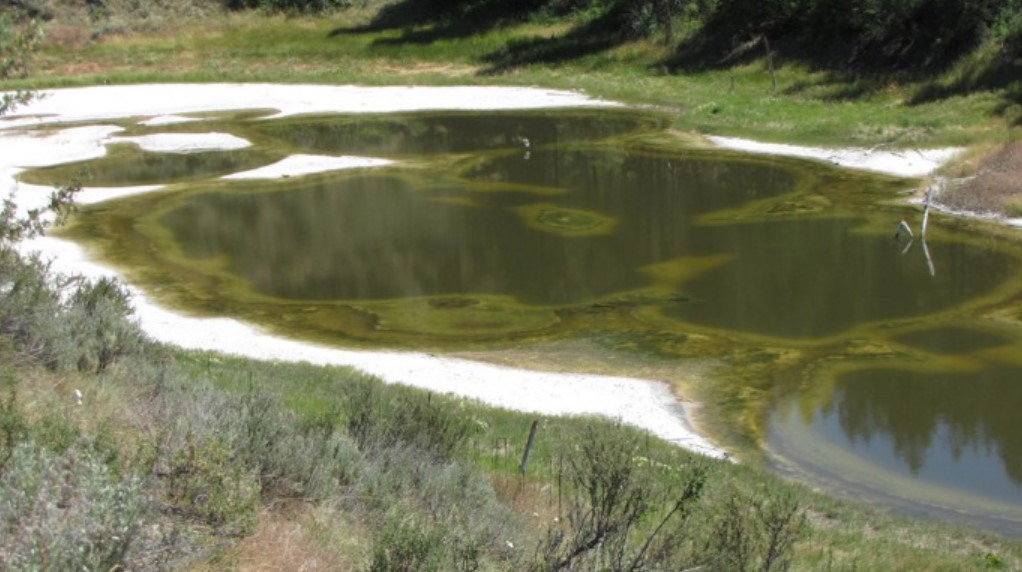 The mat extended deep into the monimolimnion in 1955 and extended beyond 1.0 m in depth. Through an examination of Hot Lake's highly dynamic environmental conditions, we examine how the mat community's composition changes over its seasonal cycle. Also, the phylogenetic turnover of the community based on environmental metadata can be inferred.
Tides pools are repeatedly exposed to maximal salinity for relatively short periods of time as a result of salinity cycling. As salinity conditions range from brackish to extremely hypersaline, the Hot Lake microbial mat community must adapt every year. A significant inflow of precipitation and snowmelt resulted in a seasonal minimum salinity in Hot Lake water at equal depths with the sampled mat in spring.
In September 2011, the DOC in mixolimnion water in Hot Lake reached 23.5 mM, indicating it was unlikely to be carbon-limited. There is a possibility that organisms with broad epsotolerance are positively selected in Hot Lake because salinity increases rapidly throughout the seasonal cycle.