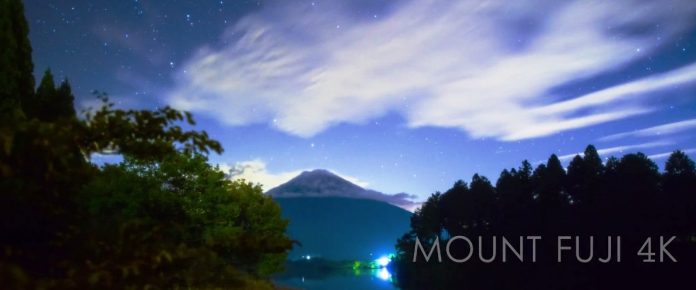 This is 4K Time-Lapse video showcasing Mt.Fuji, the stars and the Sun. We've visited places around Mt.Fuji 17 times to take pictures from 2009 to 2015. This stunning video is using 14,176 photos! Please watch in HD/4K with good speakers for the optimal experience. We must say big 'Wow'! What a mind-blowing world we live in! Great video, love the shots pieced together for the last 15 seconds. Moreover 4K/UHD Version available here: youtu.be/gvAK63KOJM8.
Soundtrack: "My Elegant Redemption" by TimMcMorris timmcmorris.com/

MOUNT FUJI 4K – TimeLapse from damdiver on Vimeo.
Equipment used:
Nikon D800
Nikon D610
Nikon D300
Nikon D5300
AF-S NIKKOR 24mm f/1.4G ED
AF-S NIKKOR 28mm f/1.8G
Ai AF Nikkor 50mm f/1.4D
AF-S DX NIKKOR 18-140mm f/3.5-5.6G ED VR
SIGMA 15mm F2.8 EX DG DIAGONAL FISHEYE
TOKINA AT-X 116 PRO DX 11-16mm F2.8
SAMYANG 14mm F2.8 IF ED UMC Aspherical
Syrp Genie
Syrp Magic Carpet
VARAVON SL-S1200
Vixen POLARIE
Pixelstick
Member's Flickr:
reonides – flickr.com/photos/reonides/
takaaki ito – flickr.com/photos/33361678@N08/