An isolated sandstone plateau named after a legendary cattle rustler, Sewemup Mesa is one of the most remote parts of the world. Approximately 75% of Sewemup Mesa is encircled by cliffs made of Wingate Sandstone. Throughout the mesa's canyons are many gigantic ponderosa pines that grow directly from sandstone terraces along its western cliffs. A peregrine falcon nests on the cliffs, as well as a golden eagle nesting on the steep slopes.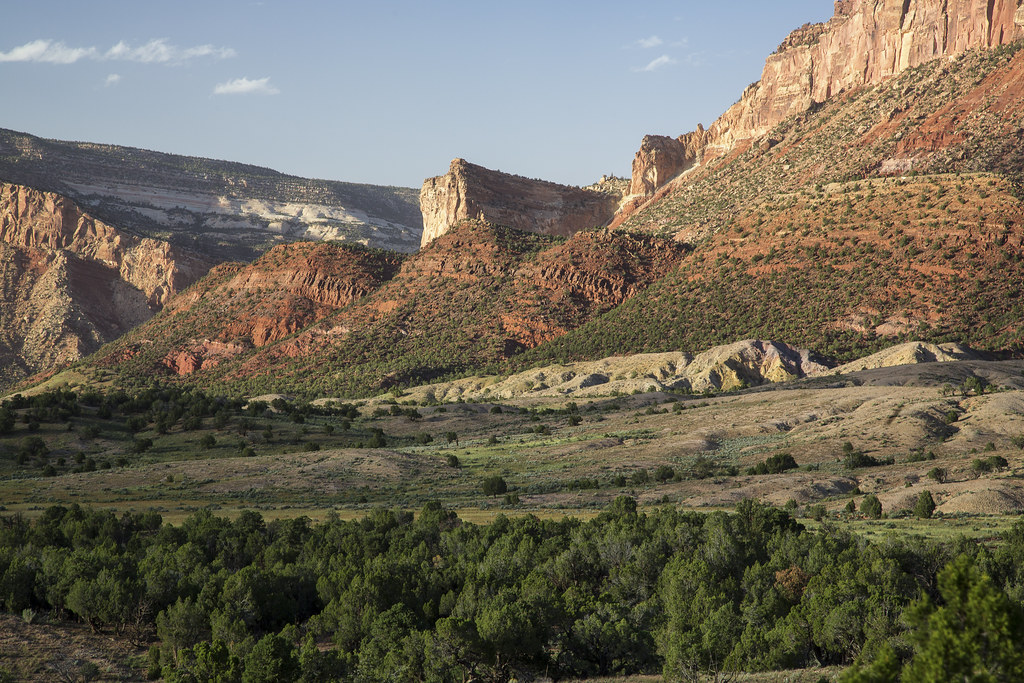 A landmark stands near the western border of Colorado where neighbors' cattle were driven into and onto a mesa by a local rancher. Rawhide and barbed wire would be used to sew up the brands after he had removed the brands from the cattle. He would brand the cattle after the wound had healed and let them roam free on the range without a care in the world.
A true cattle-ranching operation, Sewemup Mesa has a long history dating back to the late 1800s. There was a local rancher "rustler" who drove stolen cattle up into well-concealed pockets of the mesa from both Utah and Colorado. A sharp knife was used to cut out the piece of hiding that contained the brand by roping them, tying them down, and then trimming the rest of the hide.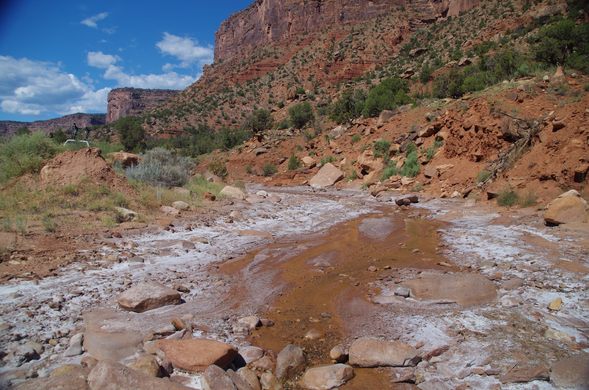 Using rawhide and bailing wire, he would reattach them. Rustlers would brand their own brand on cows after they healed. No one would know what had happened when they were reunited with other cattle on the range.
Apocryphal rawhide stories cannot be verified since skin grafts don't work this way and hides were kept as proof of ownership. There was, however, a common practice of changing brands. If cattle are being stolen from a quiet, remote place, with good grass and good water, new markings can be healed and new brandings can be changed.
Everything needed for a successful rustling operation was found on the mesa and in the surrounding canyons. Cattle ranching in the western United States has a long tradition of brand switching. A branding iron or even a heated ring could be used to change a brand.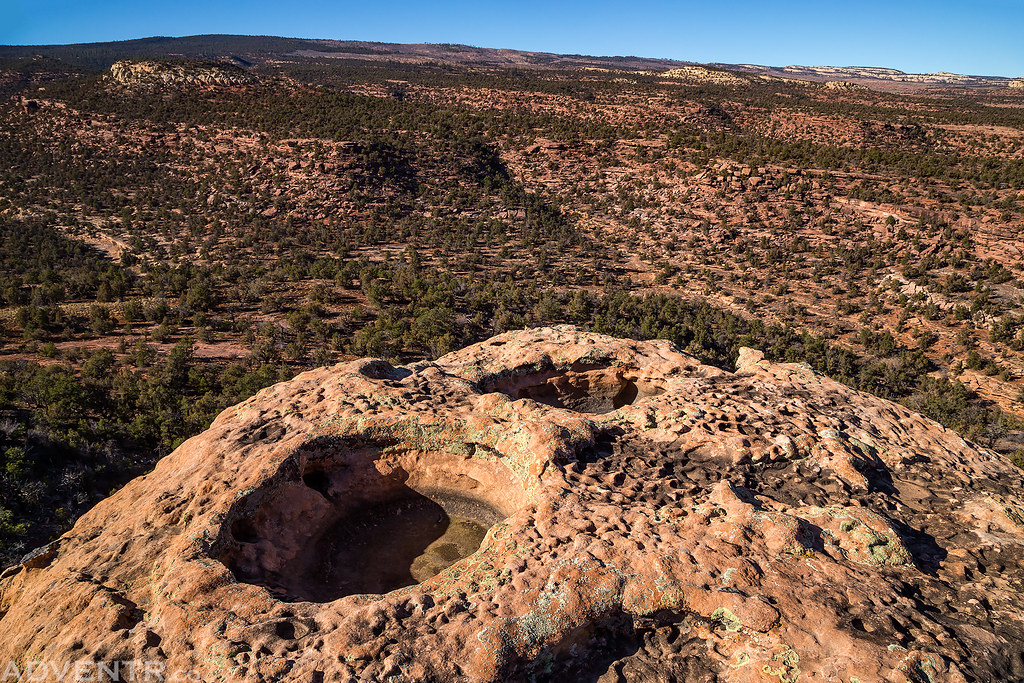 There were also other methods of rustling, such as borrowing bulls or simply providing them with cows by cutting fences. It is also possible to "borrow" a cow and use her until she is no longer useful for breeding, at which time she will return home mysteriously. The Sewemup Mesa would be a perfect hideaway.
Salt seeps from a small salt dome within Salt Creek Canyon further protecting the mesa along with steep cliffs. There are both sandstone cliffs and rugged canyons in the canyon. Salty water in the lower canyon prevents animals from consuming it and grass cannot grow there. As there is nothing for cattle in the canyon, cows would not wander up it on their own, making it an ideal spot to hide robbed animals.
On the northern edge of the Sewemp Mesa, Salt Creek is located 10 miles from Gateway. Approximately three miles of the Z6 road lead to the salt seeps along Salt Creek. The south mesa can also be reached via S12, a limited access road. As you climb the mesa, you have to exert effort. Among western Colorado's ecologically pristine areas, there is Sewump Mesa having been isolated from development by its almost impassable belt of encircling Sandstone cliffs.
The Dolores River runs through this area, and bald eagles winter there. Big game winter ranges for deer and elk are found on the lower slopes of the mesa, which is dominated by mountain lions.