The Education Evolution: How Digital Tools Are Changing the Classroom
Introduction
Online communication tools in education
are a key component of the digital revolution that has revolutionized the educational landscape. The ways in which we study and communicate with people in the classroom have been revolutionized by the advent of online communication tools, such as virtual classrooms and online group discussions.
A Few Ways in Which Internet Communication Technologies Help the Classroom
The educational benefits of online communication platforms are numerous.
Students are more invested and inspired than ever before.
Students' engagement and motivation can be maintained with the use of online communication technologies by allowing them to have real-time conversations with their peers and teachers.
Access to educational resources has been greatly enhanced.
Regardless of a student's location or physical limitations, the world's students can benefit from the accessibility of online communication tools.
Individualized instruction.
Teachers can help their students learn more effectively by using online communication technologies to deliver individualized lessons and critiques.
Improved interaction and coordination between classes and instructors.
Regardless of their location, students and teachers can benefit from using online communication tools to collaborate and communicate.
Online education communication platforms encourage inclusivity and diversity.
Online communication tools allow students worldwide to learn and contribute. This can reduce obstacles and create a more varied learning environment. Online communication tools can also translate languages to help multilingual students converse.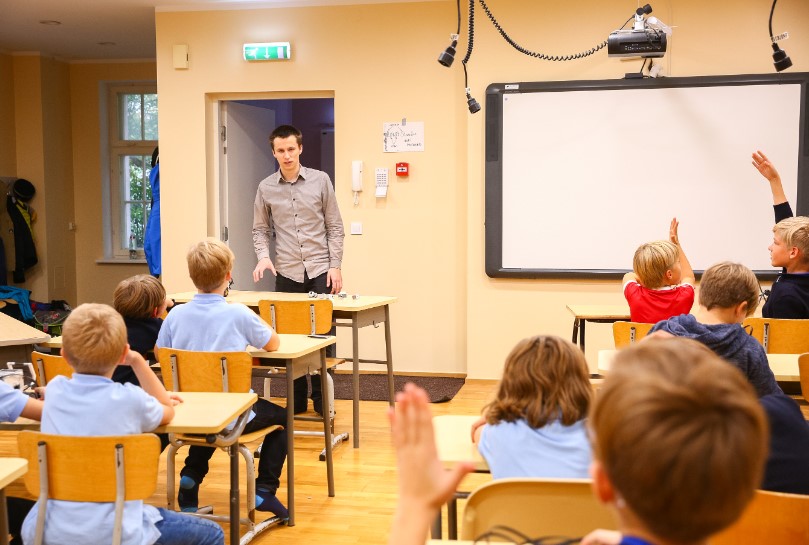 Threats to Academic Integrity Posed by Internet Communication Technologies
Even while there are many benefits to adopting online communication tools in the classroom, there are also some drawbacks.
Barriers to digital inclusion and communication.
The digital gap, which can occur when not all students have access to the equipment required for online communication, can make online learning difficult to achieve for some.
Technological reliant.
The concern with an excessive reliance on technology in the classroom is that it might stunt the development of student's capacity for creative problem-solving and critical analysis.
Worries about personal privacy and safety.
Using online communication tools might be convenient for students, but it also raises worries about the safety of their personal information and data.
Technology has the potential to be misused and a source of distraction.
As useful as online communication tools can be, they are not without the risk of fostering distraction and the inappropriate use of technology that can impede students' ability to learn.
Impacts of Threats to Academic Integrity Posed by Internet Communication Technologies
Power brings responsibility…and temptation.
Students are encouraged to plagiarize and cheat by the abundance of online materials.
We can't take any quick routes here.
Academic honesty is essential to the credibility and value of schools. The onus of preventing academic dishonesty rests with educators and educational institutions.
Cheating is old-fashioned.
Contract cheating and online exam cheating have grown with internet communication technologies. Staying informed and preventing these trends is crucial.
Education goes beyond grades.
By focusing on academic honesty and ethics, we can instill in our students the ability to think critically and solve problems for the rest of their lives.
Let's work together to ensure the benefits of technology are not overshadowed by its negative impacts on academic integrity. With the right strategies and mindset, we can harness the power of the internet to enhance education while maintaining academic integrity.
Several Ways in Which Internet Communication Technologies Have Influenced the Development of Education
Examples of the effective use of internet communication tools in the classroom include:
Group discussions held in cyberspace with the aim of fostering mutual learning and cooperation

Online classrooms with robust support for live discussion and collaboration

Online tests with real-time comments and individualized results

Nonetheless, certain online communication tools have proven to be ineffective in the classroom.

A lack of interaction and involvement in poorly designed online courses

Teachers and students aren't properly equipped to use digital communication tools.

Student data is not protected due to a lack of privacy and security procedures.
Methods That Have Been Effective When Used with Internet Communication Technologies in The Classroom
Best practices, such as those listed below, can help you make the most of your time spent using online communication tools while limiting any negative effects.
Realizing the constraints of digital means of interaction

Integrating strategic use of digital communication tools as an adjunct to more conventional pedagogical practices

Protecting the confidentiality of student information

Giving educators and students the help, they need to make the most of digital communication technologies.

How Digital Tools Are Changing the Classroom. Students are encouraged to plagiarize and cheat by the abundance of online materials.
Conclusion
The advent of modern means of communication has revolutionized the educational system, bringing with it both advantages and disadvantages. We can assist make learning more accessible, interesting, and fruitful for all students by weighing the pros and cons of using online communication technologies in the classroom and adhering to established best practices in this area. Hence, let's innovate the classroom of the future by utilizing modern means of communication.