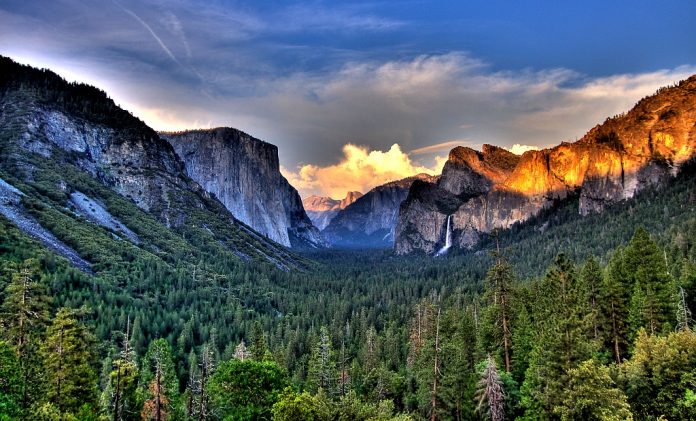 The majestic Yosemite Valley is a glacial valley in Yosemite National Park in the western Sierra Nevada Mountains of California. The lovely valley is about 8 miles long and up to a mile deep, surrounded by high granite summits such as Half Dome and El Capitan, and densely forested with pines. The valley is drained by the Merced River and a multitude of streams and waterfalls including Tenaya, Illilouette, Yosemite, and Bridalveil Creeks.
Yosemite Falls is the highest waterfall in North America, and is a great attractio

n, specifically in the spring when the water flow is at its peak. The valley is famous for its natural beauty and is extensively viewed as the centerpiece of Yosemite National Park, enticing tourists from around the world.
The majestic beauty of this valley is the main attraction in the park for the majority of tourists, and a bustling hub of activity during "tourist season" in the summer months. However, on July 2, 2011, there was a record 20,851 tourists to the valley.
Most tourists enter the valley from the roads to the west and pass through the well-known Tunnel View entrance. Therefore, visitor facilities are located in the center of the valley. There are both hiking trail loops that stay within the valley and trailheads that lead to higher elevations, all of which give glimpses of the park's many scenic wonders.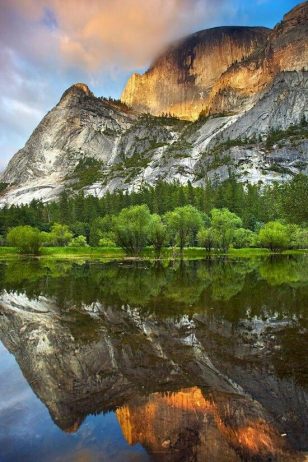 Read More: Playa de Gulpiyuri – A Strange Beach in the Middle of a Meadow