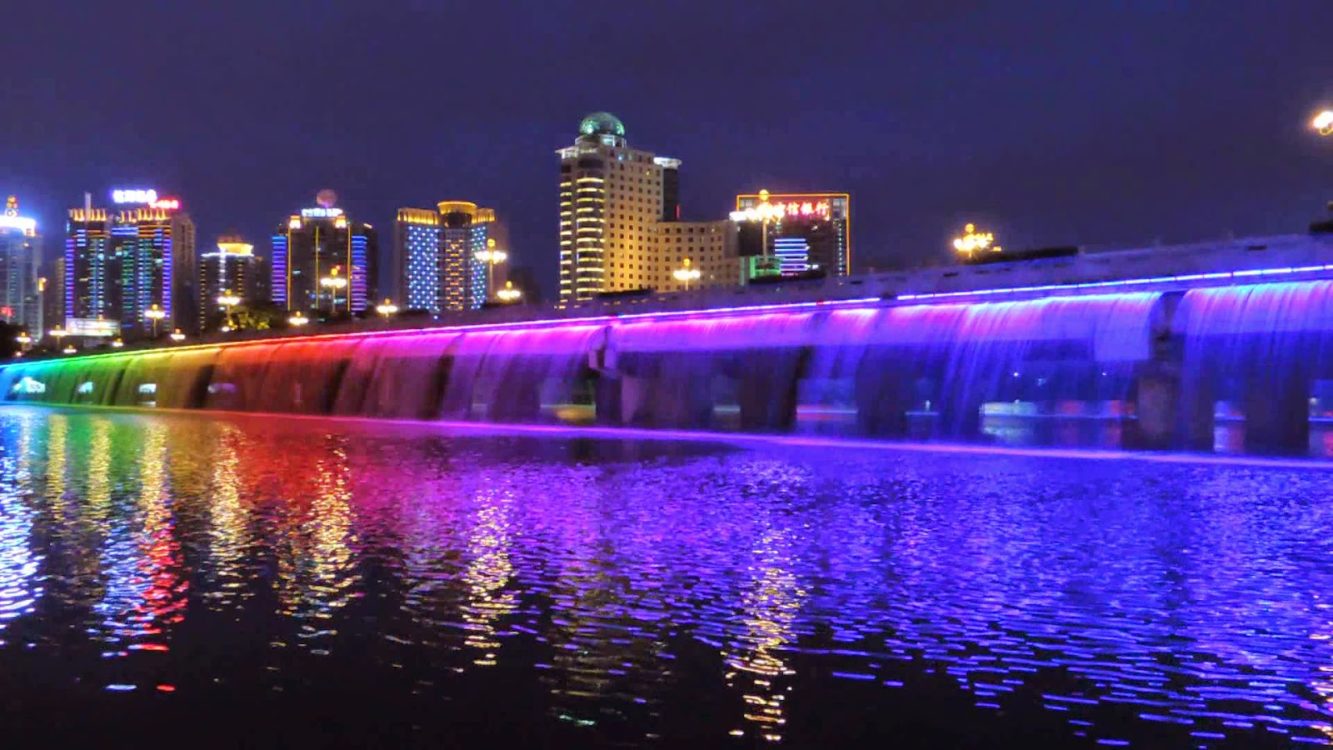 Banpo Bridge Water Fountain is the world's longest fountain bridge located in downtown Seoul along with the Hangan River. This is really a unique bridge that operates on both sides of the bridge and it is more than one kilometer long.
The project was launched in 2007, for the purpose of reviving the river area for locals and tourists. It was installed in September 2009, to further beautify the city, and connect the Secocho and Yongsan districts. The water is directly pumped from the river and incessantly recycled. It is the first double-deck bridge constructed in South Korea and given the name of "Moonlight Rainbow".
The lovely fountain shoots down 190 tons of water per minute to the river and shoots as far as 43 meters horizontally. In the night the fountain colors transform to that of a rainbow by the 200 lights that radiate several colorful effects. The Moonlight Rainbow Fountain set a Guinness World Record with nearly 10,000 LED nozzles that run along both sides that are 1,140m long.