It's normal for people to worry about their health as they age.
Statistics
say that about four percent of the elderly suffer from anxiety. It is often not a serious issue. But for some, this anxiety can become overwhelming and interfere with their daily lives. This, in turn, affects them and the people around them, such as their spouses and children.
If you're one of these people, you can deal with your anxiety in several ways. Here are eight of the best ways to cope with anxiety about health. It is important to have knowledge about the primary care doctors near you so that you can use their services when in need. 
Some of these methods mentioned are straightforward and can be practiced easily. So, without further delay, here is a look at the eight best ways for the elderly to deal with health anxiety.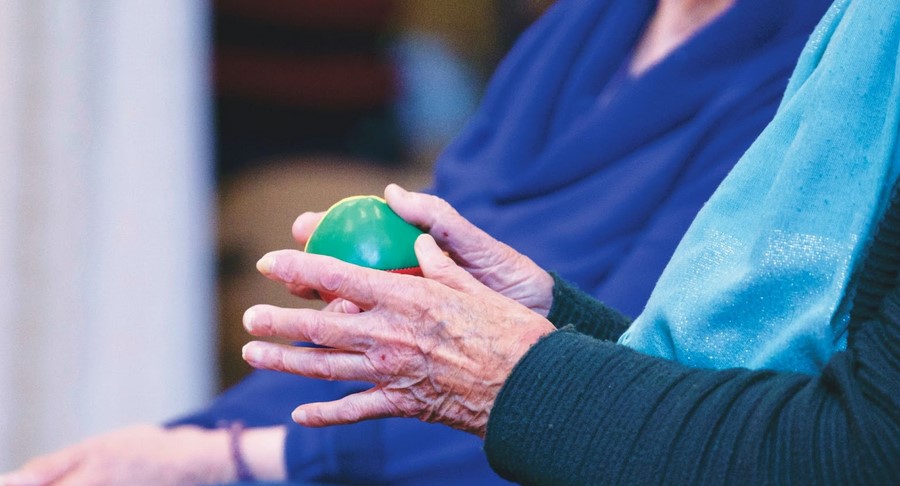 1. Breathing Exercises
This is one of the oldest and most well-known methods of relaxation. Your breathing becomes shallower and faster whenever you feel anxious. This causes a decrease in the amount of oxygen that reaches your brain, which makes you feel even more anxious.
Breathing exercises help to slow down your breathing and improve the amount of oxygen that reaches your brain. This reduces anxiety and calms you down.
There are many different types of breathing exercises. A straightforward way to do it is to sit up straight with your hands on your stomach. Breathe through your nose for a count of four, then breathe out through your mouth for a count of eight. Repeat this until you start feeling calmer.
We recommend that you consult with offline or online doctors who can guide you on how to do these exercises correctly. 
2. Physical Exercise
Regular physical exercise is one of the best things you can do to improve your overall physical as well as mental health. It helps to improve circulation, reduce stress, and boost your mood. All of these can help with anxiety.
Even if you're not used to exercising, it's never too late to start. Begin with simple exercises you can do at home, such as walking or stretching. You can add other activities such as swimming or jogging as you get more comfortable. Just be sure to consult a doctor before starting any new rigorous exercise routine.
You can head to a nearby primary care doctor to get a consultation for physical exercises. If you aren't aware of any nearby hospitals, you can do a simple
primary care doctor near me
Google search. Based on your location, you will find nearby doctors. You can contact them and even make appointments online.
Choose the best primary care doctor near you by going through reviews or contacting the doctors to find the one who best understands your needs and is qualified to provide the right, customized, and high-quality care for you based on your conditions.
3. Get Enough Sleep
Good sleep is necessary for both physical and mental health. Unfortunately, as people age, they often
don't get enough sleep
. This can lead to anxiety.
Thus, make sure you're getting enough sleep by following a regular sleep schedule. Go to bed at a fixed time. Get up at the same time each day by setting an alarm. You can also take the help of digital sleep apps to get the right amount and quality of sleep every night. 
Visit your nearest doctor's office to discuss potential solutions if you still have trouble sleeping. They will surely provide you with concrete solutions.
4. Eat a Healthy Diet
What you eat can affect your mental health, just as it does your physical health.
Eating a healthy diet
is, therefore, important if you face health anxiety issues at an elderly age. 
Therefore, ensure you eat plenty of fruits, vegetables, whole grains, and lean protein. Avoid processed foods and sugary drinks which can worsen anxiety. It is recommended to take the advice of a dietician or primary care doctor who can create a personalized diet chart to manage your anxiety issues.
5. Manage Stress
Stress is a common trigger for anxiety. If you're feeling stressed, find ways to relax and unwind. This might include yoga, meditation, or aromatherapy. You can also try simple relaxation techniques to manage stress. This includes deep breathing or progressive muscle relaxation.
6. Talk to Someone
If you're feeling overwhelmed by anxiety, talking to someone can help. This could be a friend, family member, or medical professional. Sometimes just talking about what's going on can reduce your anxiety.
It might feel difficult to share your thoughts and feelings initially. However, it will become easy once you take the first step and get comfortable over time. You can have these sessions on a daily, weekly, or monthly basis with an individual with whom you feel comfortable.
7. Avoid Alcohol and Drugs
While it might seem like alcohol or drugs could help to relieve anxiety, they tend to make it worse. Alcohol is a depressant, so it can make you feel more anxious rather than help you handle it. Drugs can also be harmful and addictive. They can lead to other severe health issues and even become fatal.
Thus, no matter what, don't turn to alcohol and drugs to manage your stress. It will not only increase your anxiety but lead to other health complications as well.
8. Seeking A Primary Care Professional
If your anxiety is severe, you need to see a doctor or mental health professional at the earliest. They can help you develop a treatment plan that may include following any of the above methods, medications, and/or therapy. If you're not sure where to start, ask your family doctor for a referral. You can also ask your friends and family members or turn to the internet for help.
Parting Thoughts
These are just a few of the best ways for the elderly to deal with health anxiety. You can try any of the above methods to manage your anxiety. Remember, anxiety can lead to disastrous consequences if not handled properly. 
If your anxiety is severe, talk to your doctor or mental health professional at the earliest. They can help you develop a treatment plan that's right for you and help you manage your anxiety effectively.