Saifullah Lake is just behind the famous Mahodand Lake is a mesmerizing lake located in the upper Usho Matiltan Valley about 41 km from Kalam, Swat District, KPK, Pakistan. Saifullah Jaheel is perched amidst the glacial alpine hills, and emerald green water attracts nature enthusiasts from across the country. 
The lake is accessible by a four-wheel-drive vehicle and is often utilized for fishing and boating. During the winter season, Saifullah Lake freezes and is covered with heavy snow. However, the best time to go there is in June and July, when alpine flowers like geum, blue poppy, potentilla, and gentian blooms are all part of the wild area.
"The Saifullah Lake lies at the foothills of Hindu Kush Mountains at an elevation of 9,400 ft. The lake is fed by melting glaciers and springs of the Hindu Kush Mountain and gives rise to Ushu Khwar, the major left tributary of the Swat River. The lake is famous for its freeing water and trout fish."
That is one of the most expensive fish in that area, selling at around Rs. 4000 kg in a nearby restaurant. The visitors feast their eyes with lush green sceneries, meadows, clumps of alpine and cedar trees, and snow-capped mountains.   
If you are a nature lover, then this is the ideal place for camping for a night. The majestic water noise brooks gushing out of the small vale nearby Saifullah Lake. The area is more embellished with pink and yellow flowers. You would definitely enjoy the tranquility and wild beauty of the plants & birds' sounds. It is one of the most beautiful lakes in the country. 
Moreover, one can also enjoy boating and horse rides at the lake. The Lake water is divided into a series of small and large streams, which once swarmed with brown and rainbow trout introduced by the former ruler of Swat State. But the most difficult part is to reach there. Hence, at Kalam valley, you have to hire a jeep or fielder (Japanese Car) to find your way to the bumpy and rough road. 
The drivers are normally extra charging for the full-day tour with you. Tourism can boost by the construction of a proper road that suits every car and vehicle. But so far, that area is neglected by the government.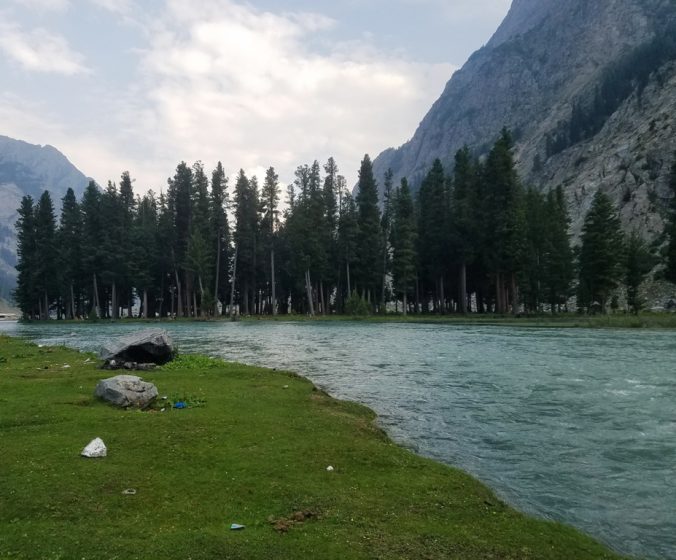 Source: Dawn