Filing a Worker's Compensation Claim in California
California is intricate and fascinating, providing residents with various opportunities and difficulties. Whether you are drawn to California by its breathtaking landscapes, booming economy, or distinctive culture, it has something to offer everyone. Newport Beach is a charming seaside community in Orange County, California.
Newport Beach has become one of Southern California's most popular vacation spots because of its gorgeous beaches, elegant shops, and top-notch restaurants. Despite its numerous attractions, Newport Beach has possible issues and mishaps that both visitors and locals should be aware of.
Accidents involving water, such as drowning and boating accidents, are one of Newport Beach's primary worries. When swimming, boating, or engaging in water sports in this area, with its lengthy coastline and busy harbor, it is essential to practice water safety. Traffic congestion is yet another possible problem, particularly during the busiest travel season. Travelers to the city should be aware of the possibility of delays, congested traffic, and scarce parking.
Experienced Newport Beach workers' compensation lawyers can guide you through the difficult legal process if you have been hurt at work in Newport Beach. Your claim for reimbursement of medical costs missed payments, and other related expenditures can be filed with the help of a workers' compensation attorney. Additionally, they can advocate for your interests during the process and assist you in negotiating with insurance providers. The Division of Workers' Compensation (DWC) and the Worker's Compensation Appeals Board (WCAB) in Newport Beach are in charge of handling workers' compensation claims.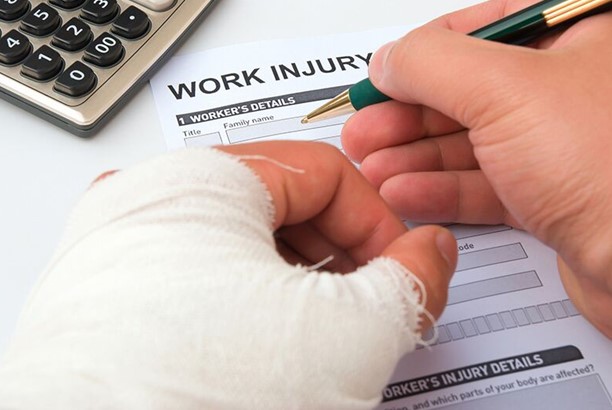 Steps to follow to get a worker's compensation claim
A workers' compensation attorney can assist you in obtaining the benefits you are entitled to for an accident, occupational disease, or repetitive stress injury. They can also offer helpful advice on how to safeguard your health and safety at work. Here are the major steps involved in obtaining the claim:
Declare the injury right away.

Guidance to the worker.

File the claim.

Hire a lawyer.

Wait for the decision.
Declare the injury right away:
The first and most crucial step in making a workers' compensation claim is to notify your employer of the accident. You have 30 days in California from the date of the injury to notify your employer. However, it's best to disclose the injury as soon as you can to avoid having your claim rejected for being reported too late. You should be given a DWC-1 claim form from your employer to fill out, which should contain information regarding the injuries, the occasion and time of the occurrence, and any witnesses. A copy of the form should be kept for your records.
Guidance to the worker
An employee or contractor should explain and learn about the injury and tell the injured worker about their legal options, workers' compensation benefits, and return-to-work instructions. Often, provide a workers' compensation claim form for your worker to complete. The type of their damage, as well as its location, timing, and mechanism, are all described in this manner. An initial report of injury form must be completed by the injured employee and submitted to the workers' compensation board, and the insurance company will determine which paperwork is necessary and who is in charge of filling it out.
File the claim
When you have informed your employer of the injury, received medical attention, and gathered supporting documentation, it is time to submit your workers' compensation claim. You have one year from the date of the injury to submit your claim to the Division of Workers' Compensation (DWC). Fill out the DWC-1 claim form, then deliver it to your employer's workers' compensation insurance provider to submit your claim. Keep copies of the application and/or any supporting documents for your records.
Hire a lawyer
The protection of your rights and assurance that you are fairly compensated for your injuries can be achieved by hiring a skilled workers' compensation attorney. An attorney will be able to represent you in court if necessary, assist you with the legal procedure, and negotiate with insurance providers. Additionally, your lawyer can aid in the collection of proof, the analysis of medical documents, and the estimation of the merits of your case.
Wait for the decision
The insurance provider will review your claim once you've filed it and decide whether to accept it or reject it after conducting an investigation. If your insurance claim is approved, it will cover both your medical costs and any lost wages. You may request a hearing with the Workers' Compensation Appeals Board (WCAB) if your claim is rejected in order to contest the decision.
Although the process of submitting a workers' compensation claim in California can be challenging, being prepared can help you get through it effectively. Report the injuries right away, get medical help, assemble your evidence, contact a lawyer, submit your claim, and then wait for a decision. You can improve your chances of obtaining just compensation for your damages and go on with your life by taking these actions and consulting with a competent attorney.