Portable Jump Starter for Your Car
Picture the scene: You just got off a long shift at work and make your way to your car. You get in, turn the key, and…nothing. The lack of response indicates a dead battery, but you don't have a portable jump starter. Now you're stuck waiting for a tow company.
Don't let this happen. Instead, face the daunting task of finding the best portable jump starter head-on to choose one that will work for your car or truck. Then rest easy knowing you won't get stuck at work with a dead battery again. Here's what you need to know to get started.
The Importance of Power Capacity
Every car battery has a power rating, and whatever portable jump starter you choose must be able to deliver that. For example, you wouldn't want a 400 amp emergency starter if your car battery needs 500 cold cranking amps to turn over. The great news is that there are plenty of excellent jump kits out there with 1,000 or more amps. That means they have enough power for multiple starts, or for charging cell phones and computers on the go.
Reputable Brands & Warranties
There are many brands of auto parts out there, but they are not all created equal. Be very careful when researching jump kit manufacturers. Be sure to look into the company's reputation and what type and length of warranty coverage each item has. It is also a good idea to read reviews and see what other drivers have to say about their experience using a product. After all, you are buying a jump starter to improve reliability, not to get stranded.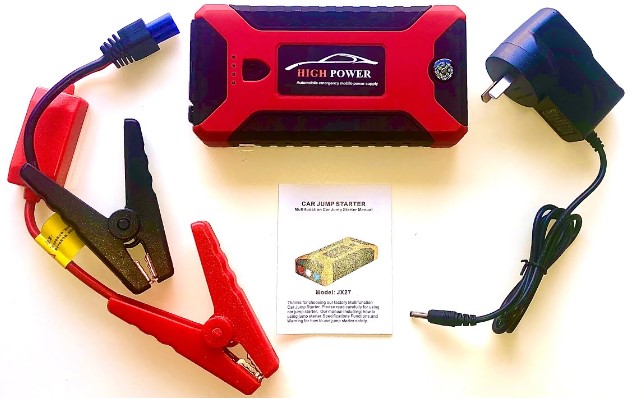 Included Safety Features
Because

battery

jump kits produce enough power to get a car running, you want to choose one that includes safety features. Look for options, such as overcharge, overload, and reverse polarity protection, to ensure it is safe to use under everyday conditions. The spark-proof operation found on the NOCO boost plus gb40 is an excellent example of a jump starter designed with safety in mind.
Availability of Outlets and Connections
One of the greatest features of many modern jump starter packs is that they can do so much more than jump a dead battery. Many have accessories such as built-in flashlights and DC plugs for operating battery-powered tools. Some also have USB chargers to make sure your phone or laptop is powered no matter where your travels lead.
Compact Size Improves Portability
Adding a big bulky piece of equipment isn't the best way to maximize whatever cargo space you have in your car, especially when there are so many compact options to choose from. Most of the new NOCO boost chargers are about the size of a standard shoe box and weigh only a few pounds. That's an impressively small package, considering all they can do. Plus, it means you won't have to leave your favorite gear and gadgets at home in order to have a backup power source.
A car battery jump starter is a must-have piece of emergency equipment. As you shop for one, remember that it should be powerful enough to start your engine, small enough to not monopolize your cargo area, and safe enough that virtually anyone can use it without worry.