Car Accident Claim Settlement
Being involved in a car accident can be a distressing experience, often resulting in physical injuries, emotional trauma, and financial burdens. If you find yourself in such a situation, it's essential to understand the factors that can influence your car accident claim settlement. This knowledge can empower you to navigate the claims process effectively and increase your chances of receiving fair compensation. In this blog post, we will explore the top factors that can impact your car accident claim settlement and shed light on how you can navigate these factors to protect your rights.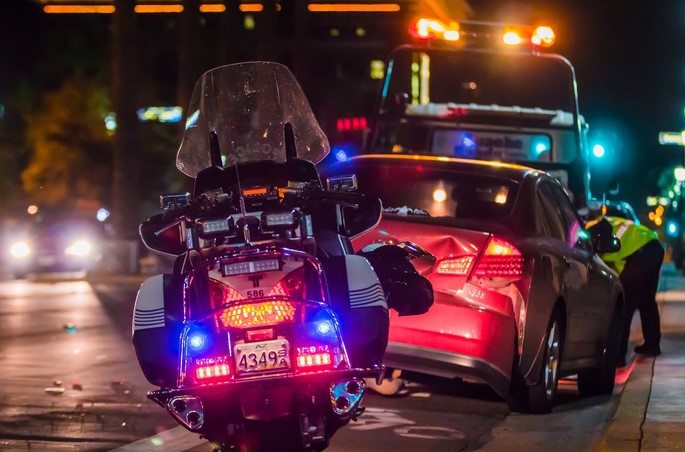 Liability and Fault
Determining liability and fault is a critical factor in any car accident claim settlement. Insurance companies and courts evaluate the evidence to establish who is responsible for the accident. Comparative negligence laws in some states can affect the amount of compensation you receive based on your level of fault. Therefore, it is crucial to gather evidence, such as police reports, witness statements, and photographs, to support your claim and prove the other party's negligence.
The Severity of Injuries
The extent and severity of your injuries significantly impact the value of your car accident claim settlement. Insurance companies consider medical records, doctor's assessments, and other evidence to determine the compensation you deserve. Severe injuries that result in long-term disabilities or extensive medical treatment typically lead to higher settlements. It is crucial to seek medical attention immediately after the accident and follow your healthcare provider's instructions to ensure a comprehensive record of your injuries.
Property Damage
The damage to your vehicle and other property is another essential factor in determining your claim settlement. Insurance companies assess the repair costs, depreciation, and overall value of your vehicle before the accident. In some cases, the loss of personal belongings inside the car may also be considered. Providing accurate estimates and documenting the damage can strengthen your claim and increase your chances of obtaining a fair settlement.
Lost Wages and Future Earnings
If the car accident leads to missed workdays, loss of income, or diminished earning capacity, you may be entitled to compensation for these financial losses. Insurance companies consider factors such as your occupation, salary, and the duration of your inability to work. In cases where the injuries result in long-term or permanent disability, the impact on your future earning potential is also evaluated. Proper documentation, including pay stubs, employment records, and expert opinions, can help substantiate your claim for lost wages and future earnings.
Insurance Coverage
The insurance policies held by both parties involved in the car accident can significantly affect the settlement amount. If the at-fault party has insufficient coverage, it may limit the compensation available to you. Understanding the insurance policies involved, including liability coverage, personal injury protection (PIP), and underinsured/uninsured motorist coverage, can help you navigate the settlement process more effectively. 
Pre-existing Conditions
If you had pre-existing medical conditions or injuries before the car accident, they could complicate your claim settlement. Insurance companies may argue that your injuries were not solely caused by the accident, and therefore, reduce the compensation amount. However, if the accident aggravated or worsened your pre-existing condition, you may still be entitled to compensation. Medical records and expert opinions can help establish the link between the accident and the exacerbation of your condition, strengthening your claim.
Timely Reporting and Documentation
Promptly reporting the accident to the police and your insurance company is crucial for a successful claim settlement. Failing to report the accident promptly can weaken your claim and provide the insurance company with grounds to dispute liability. Additionally, documenting all relevant information, such as medical bills, receipts, and communication with the insurance company, can serve as crucial evidence during settlement negotiations.
Negotiation Skills and Strategy
The negotiation skills and strategy employed during the settlement process can greatly impact the outcome of your car accident claim. Insurance companies often have teams of experienced adjusters and attorneys who may try to minimize your claim's value. Having a
professional Denver car accident attorney
by your side can level the playing field. They have the expertise to navigate the negotiation process, understand the tactics used by insurance companies, and advocate for your best interests. An attorney will gather and present strong evidence, assess the true value of your claim, and negotiate skillfully to ensure you receive fair compensation.
Jurisdiction and Laws
The jurisdiction where your car accident claim is filed can also affect your settlement. Each state has its laws and regulations governing personal injury claims, including the
statute of limitations
, comparative negligence rules, and caps on damages. Understanding these laws and how they apply to your case is crucial.
Emotional Distress, Pain, and Suffering
In addition to physical injuries, car accidents can cause emotional distress and pain and suffering. While these damages are not tangible, they are significant and should be considered during the settlement negotiations. Emotional distress may include anxiety, depression, post-traumatic stress disorder (
PTSD
), or other psychological injuries resulting from the accident.
Pain and suffering encompass the physical pain and emotional anguish experienced due to the injuries. Calculating these damages can be complex, and insurance companies may attempt to undervalue them. However, an experienced car accident attorney can assess the impact of emotional distress and pain, and suffering on your life and fight for appropriate compensation.
Navigating the complexities of a car accident claim settlement requires a comprehensive understanding of the factors that influence the outcome. Factors such as liability, the severity of injuries, property damage, lost wages, insurance coverage, pre-existing conditions, and documentation all play a crucial role in determining the settlement amount.
While it's possible to handle the claim process on your own, seeking the help of a professional car accident attorney can significantly increase your chances of obtaining a fair settlement. By considering these factors and working with an experienced attorney, you can protect your rights and ensure that you receive the compensation you deserve after a car accident. So, take your time to consider all these factors and make sure to take the right steps when claiming a settlement.