This is the latest concept of how we'll live in the future. In Raimond de Hullu's city of the future, an idea of people lives in Eco City with tree-scrapers made from recycled wood and covered in leafy foliage for protection from the elements and energy conservation purposes. A dutch architect has revealed his idea for the world's first 100 % eco-city and it's nothing like the way we live now. The lush green utopia is set in city woodland with no sign of any transport or overhead power lines and is intended to be totally energy and water self-sufficient.
However it is named The "OAS1S Foundation", the model showcases four-floor buildings that use triple glazing windows and solar panels. Moreover inside the off-grid homes, the interiors are decked with striking glass halls, skylights, large windows, and French balconies. The Raimond said: well, you just imagine a treehouse combined with modern luxury living with nothing but green around you.
The "OAS1S" architecture answers to the deeply human need to become one with nature. What is required to be a 100% green concept not only on the architectural level but on the urban level as well, which is desirable and affordable too. Although "OAS1S" brings competitive middle-class housing for people who demand a high-quality and green standard of living. The idea is universal and can be applied in both urban as well as natural settings.
He grew up in the southern Dutch countryside and spent most of his time in the forest or at the beach. That's why I love nature very much and when my father started to build a house I fell in love with architecture. I always was spellbound by both, and loving about creating a fusion between them.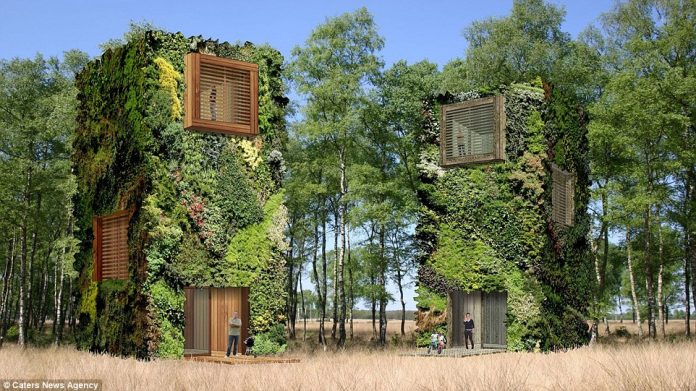 Also Read: