There's nothing more beautiful than seeing tons of melted ice cascading into the sea. Svalbard is the most striking place on earth. Where the arctic cold-formed and exclusive flora and fauna. As massive glaciers and crystal waterfalls attract anyone who is able to visit it. Svalbard is an archipelago in the Arctic, constituting the northernmost part of Norway as well as of Europe.
It is situated about 400 miles north of mainland Europe, midway between mainland Norway and the North Pole. In spite of being so close to the North Pole, Svalbard is comparatively warm. So thanks to the warming effect of the Gulf Stream, which makes it habitable. In fact, the area is the northernmost everlastingly inhabited region on the planet.
The stunning islands cover a total area of 62,050 square KM. Approximately 60% of which is covered by glaciers with many outlet glaciers terminating in the sea. A few of these glaciers have small waterfalls formed from melting snow and ice. Most of Svalbard is barren rock but during the short summer.
The melting snow in the milder parts of the islands gives place to vast stretches of tundra vegetation, sometimes dotted with delicate flowers. Svalbard which "means cold coasts" is home to 7 national parks and 23 nature reserves. It covers 2/3 of the archipelago, protecting the largely untouched, yet frail, environment.
Svalbard is a breeding ground for a lot of seabirds. It also features polar bears, short-legged reindeer, polar foxes, whales, seals, and walruses. It is also renowned for its variety of birds, including Arctic Terns, Arctic Fulmar, and Puffins. Whales can be spotted off the coastlines, particularly during late summer. Humpback whales, Orcas, Beluga Whales, and Narwhals all frequent the ocean waters near Svalbard?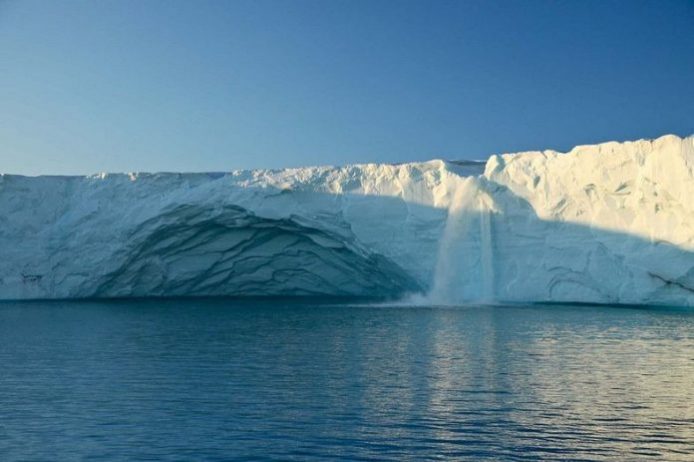 World's Most Stunning Glacier Waterfall in Svalbard