Kingsley Lake is a circular lake, that pilots call the Silver Dollar Lake. The lake is almost perfectly round as well as nearly precisely two miles across, located six miles east of Starke, in North Central Florida. It is believed that Kingsley Lake is formed as a sinkhole. There is an 85-foot-deep hole in the middle of the lake. The water of Kingsley Lake is clear and blue.
There are 5.5 miles around the shoreline, and two miles across in all directions covering almost 2,000 acres. This beautiful lake is popular for its clear waters and recreational sports like water skiing and fishing. In Florida, surface water temperatures can cross the upper 90s and even go over 100 degrees on some days.
When the water is that hot, a bass is that hot as well and its metabolism goes into overdrive, with calories it consumes not going into growth but just to breathe and stay alive. Mr. Simeon Strickland (Great Grandfather of Patty Gayle's) was the first non-Indian settlement at Kingsley in 1859.
There are more than a few hundred docks on the north and west sides of the lake and Camp Blanding is on the East and South sides. According to some sources, it is the oldest and highest lake in Florida, located on the edge of the Trail Ridge formation.
The lake is a very stable lake with a sandy bottom. Its deepest part is about 90 feet. Kingsley Lake is a perched lake mainly fed by rainfall and Surficial aquifer seepage along the Lake bottom. The Lake borders the huge Camp Blanding National Guard Base and bombing range.
Kingsley Lake is one of the best bass fisheries that you have probably ever heard of. The campground on the lake is a large facility with concessions, cabins, picnic pavilions, camp store, fishing, an arcade, boat rental, docks, and over 100 RV sites.
The Strickland Landing, next to the camp area, is a swim park with large slides, floats, and paddleboats for rent.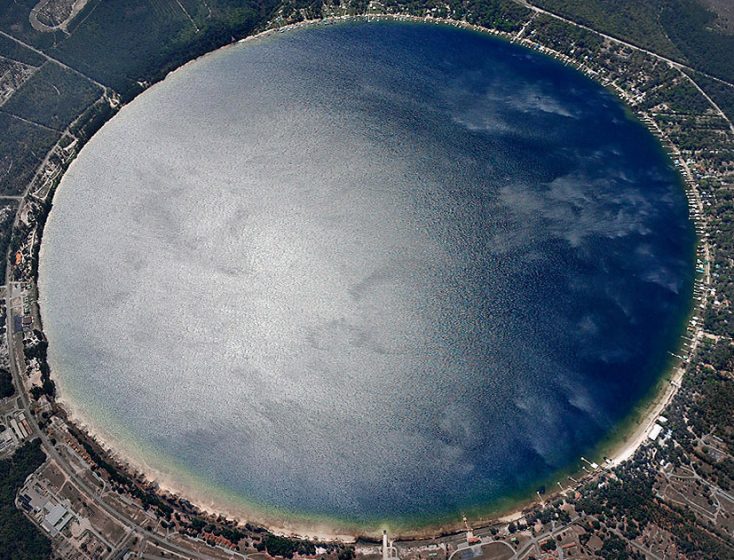 Source: TFN ! CynthiaP Willow ! KL ! Wikipedia
Product You May Interested