The Pearl-Qatar in Doha, Qatar, is an expensive residential complex that is being crafty developed on an artificial island, off the coast of Doha's West Bay. The four-square-kilometers island formed on reclaimed land has 32 KM of new coastline lined with private villas, dozens of apartment towers, and hundreds of homes, along with extravagant hotels and luxurious stores and restaurants.
Since 2012, over 5,000 inhabitants have already moved in, and although construction work will complete in 2015, the island will have room for 41,000. Therefore Pearl-Qatar is one of the most aspiring development projects in Qatar, and the first development to offer freehold and residential rights to international clients.
The development's name "Pearl" refers to the main pearl-diving industry that used to be based on the shallow seabed where the island is being built. Qatar was one of the major pearl traders of Asia before the Japanese introduced cheaper more inexpensive pearls just before Qatar's oil boom.
The island is beautifully designed & resembles a string of pearls. The Pearl-Qatar's first phase and gateway to the Island boast of the world's longest waterfront extravagance retail walkway, the 3.5 KM marina-front pedestrian boardwalk "La Croisette", actually home to international hospitality brands and high-end boutiques. The big Porto Arabia district comprises 31 apartment towers around a circular lagoon with a central island and a marina with space for 750 boats.
There're also over 400 townhomes, more than 6,000 parking spaces, and widespread space for retail stores including a multitude of internationally famous outlets. These also include brands like Hugo Boss, Giorgio Armani, Roberto Cavalli, and Elie Saab. There'll also be a "Venice-like community" with an extensive canal system, pedestrian-friendly squares and plazas, and beachfront townhouses.
There is even a replica of Venice's Rialto Bridge. Well, when this huge project was first revealed in 2004, the estimated initial cost of constructing the island stood at $2.5 billion. However, now it is believed the project cost will touch $15 billion upon completion.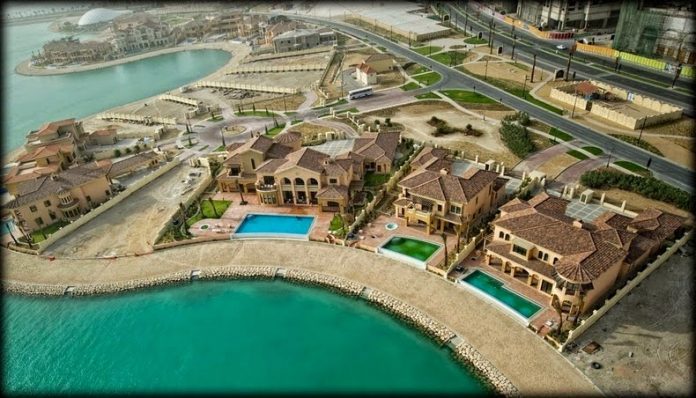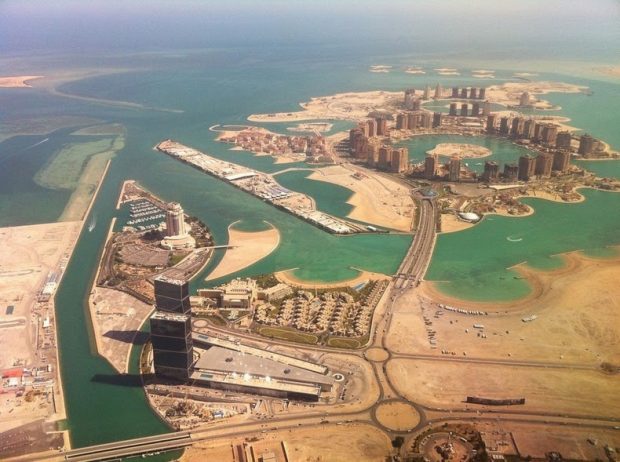 Read More – The Snapping Turtles (Chelydra serpentina)
Affiliates Links: